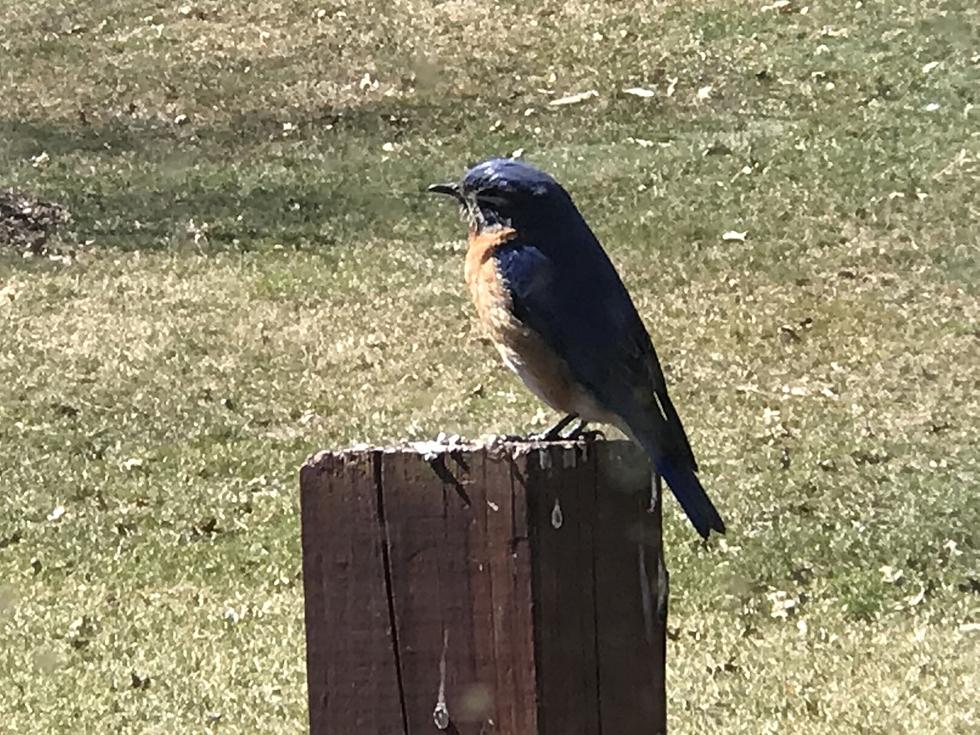 This Jersey bird…is for the birds: UPDATE
This is one determined bird. (Craig Allen photo)
How do I get this bird to stop hurling itself into my sliding glass door?
That's the question I asked you, New Jersey, a few days ago (click here).
As you say, the bird sees it's reflection as a "rival bird."
Thank you for all your thoughts and suggestions...I've tried several of them.
I put a picture of a "bird of prey" in the window (above).
It was (also) suggested that I "break up" the big glass window with tape...
...and, if that fails, cover the glass with paper.
No reflection, no bird.  Right?
At 6:30 this morning, I woke up to tapping on my bedroom window.
I know that sound.
Suddenly, the "bluebird of unhappiness" has had it's fill of the sliding glass door, and has moved it's obsession...
...to my bedroom window.
How do I hang a plastic owl on a bedroom window?
Famous NJ people from A to Z (almost)
More From New Jersey 101.5 FM