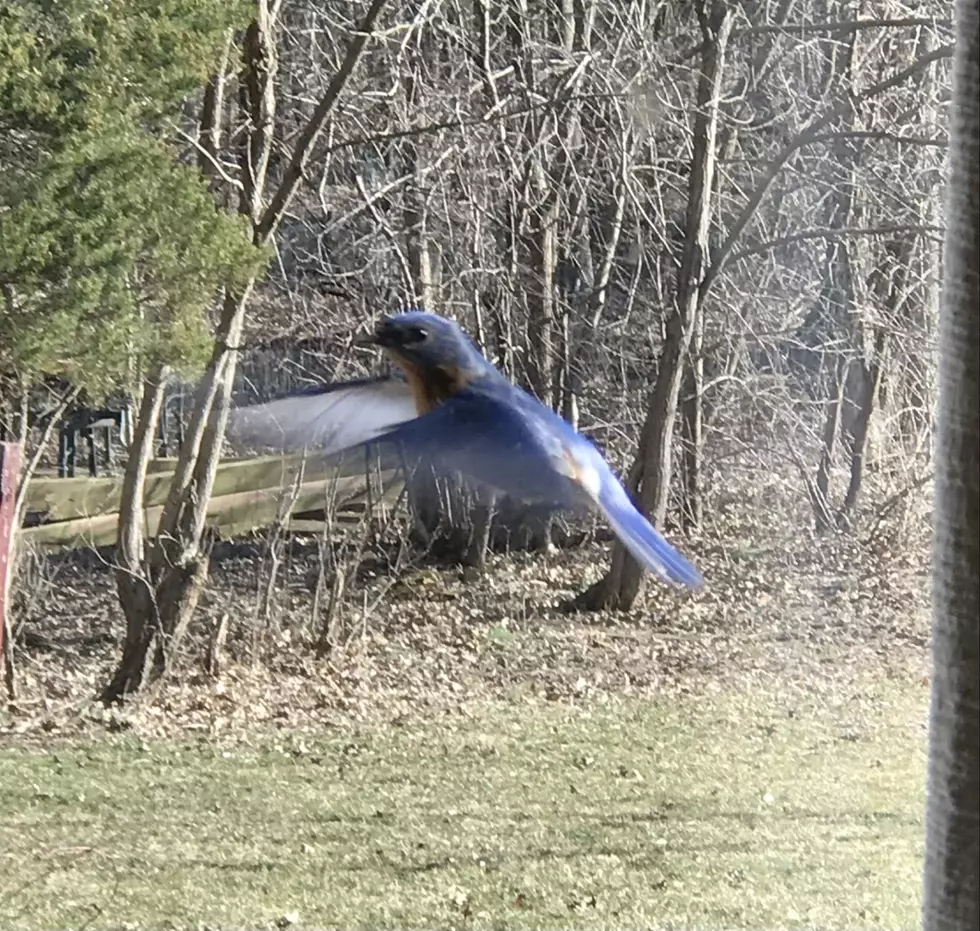 This Jersey bird…is for the birds
Pretty bird. Obsessed bird. (Craig Allen photo)
I take it as a sure sign of Spring...the birds are returning to New Jersey.
Most days, I work from home. I notice these things.
So, suddenly, I have a new "neighbor."
This bird.
For the past few days, "tweety" has been making it's presence known by flying into my sliding glass window.
Repeatedly.
All day long.
When I "scare" it away--either by waving my hands or by shouting--it is back in a few minutes.
Before this (crazy) bird breaks it's neck...slamming into the glass...I'm looking for suggestions.
How can I get this bird to end it's dangerous obsession...and just fly away?
New Jersey: Please help me to help this "bluebird of unhappiness."
MORE: Some of the Memes & Tweets That Have Made Us Laugh (and Maybe Think)
More From New Jersey 101.5 FM