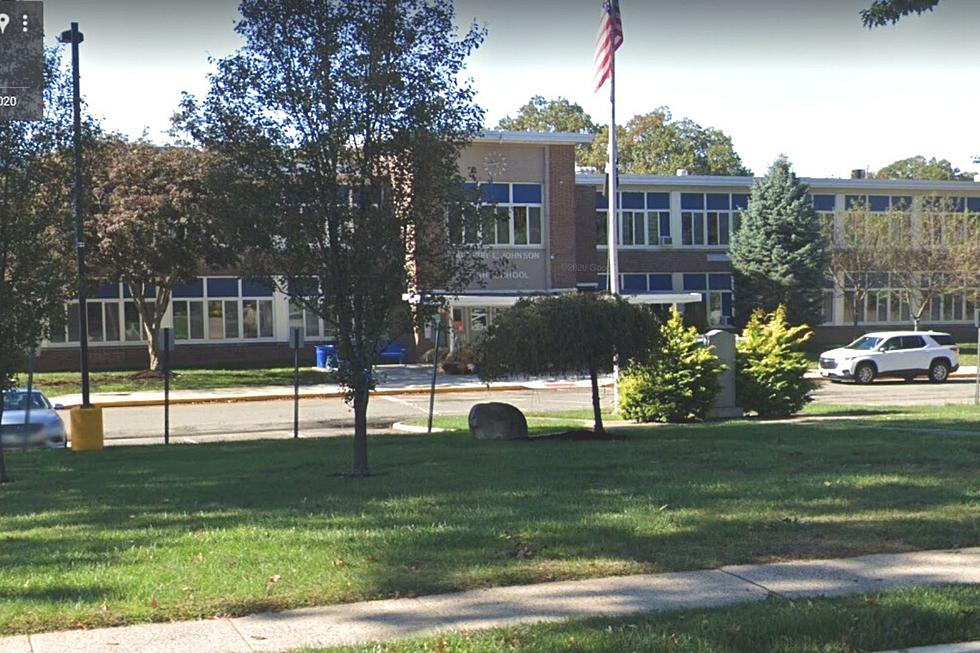 Clark, NJ school on lockdown after student caught with gun
Arthur Johnson High School in Clark (Google Street View)
CLARK — Arthur L. Johnson High School went on lockdown Friday morning after a student was found with a handgun.
Clark police said a member of the administration reported a student with the gun, which placed the building on an immediate lockdown. The student was located and taken into custody and the handgun was removed from the building.
There were no indications of threats or harm to the school, students or personnel and the school is considered safe and secure, according to police.
Clark Mayor Sal Bonaccorso told New Jersey 101.5 the student did not have any ammunition.
"No one was harmed, no one was injured," Bonaccorso said.
The juvenile was charged with second-degree unlawful possession of a weapon and 3rd Degree unlawful possession of a firearm in an educational institution.
Students, staff evacuated
"It's an unfortunate incident. The school is safe, students are safe," Bonaccorso said. "We're evacuating the school ... to ensure everyone's safety not only for today but for Monday. They're going to check everything, check all the students as they leave."
Students were taken to the Municipal Building across the street. Parents will be notified when they will be able to pick up their children.
Dan Alexander is a reporter for New Jersey 101.5. You can reach him at dan.alexander@townsquaremedia.com
Click here to contact an editor about feedback or a correction for this story.
2022 Seaside Heights Polar Bear Plunge photos
More than 6,000 people took the plunge into the Atlantic Ocean on Feb. 26, 2022 to raise more than $2 million for the Special Olympics New Jersey.
New Jersey's new legislative districts for the 2020s
Boundaries for the 40 legislative districts for the Senate and Assembly elections of 2023 through 2029, and perhaps 2031, were approved in a bipartisan vote of the Apportionment Commission on Feb. 18, 2022.
The map
continues to favor Democrats, though Republicans say it gives them a chance to win the majority.
Best coffee shops & cafes near NJ beaches
When it comes to food, New Jersey is known for many things such as pizza and pork roll. Don't count us out when it comes to coffee.
With all the hustle and bustle involved in the average New Jersey resident's day, coffee is essential. It doesn't matter whether you're living in the cities of North Jersey or the vacation spots at the shore.
In fact, as the former owner of two Jersey shore coffee houses, Coffee Dot Comedy in Sea Isle City and the Daily Grind in Ocean Grove, I know firsthand how much people at the Jersey shore love their coffee.
With respect to that, I asked my social media following where the best coffee houses at the Jersey Shore were, especially since my two places no longer exist.
Below is what they came up with. (And see
this other article
for their coffee shop and cafe recommendations for Central Jersey.)
More From New Jersey 101.5 FM