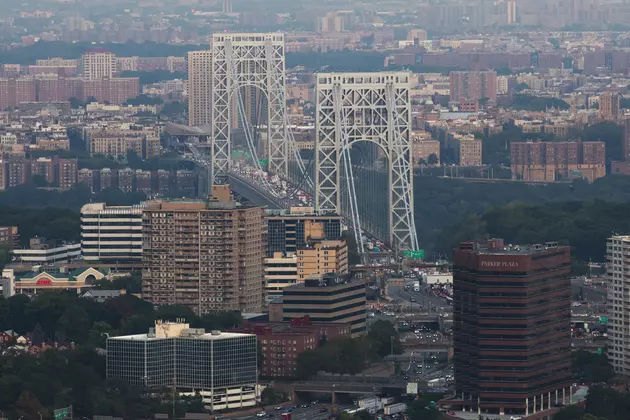 NJ town banning non-residents from their streets: Can they do that?
Getty Images
LEONIA — Being so close to the world's busiest bridge, drivers in Leonia know how bad traffic can be.
The question is, does a plan by the town's governing body to keep George Washington Bridge commuters away go too far?
Starting next month, police will close 60 streets in town to all drivers except borough residents and people who work in town, according to a report in the New York Times. The goal is to stop out-of-town drivers who use traffic apps like Waze from taking shortcuts through residential neighborhoods.
Police Chief Tom Rowe told the New York Times that there are mornings where he can see 250,000 Waze users in the area on his app. As the main roads clog, he said the app directs drivers to roadways never intended to handle so much traffic, sometimes blocking people in their driveways.
LEONIA
POPULATION: 8,900
LAND: 1.64 sq. miles
MEDIAN HOUSEHOLD INCOME: $88,401 (20 percent higher than the state)
As part of the traffic plan, residents will be issued yellow tags to hang in their cars, according to the Times. The rules will be enforced from 6 a.m. until 10 a.m. and then from 4 p.m. to 9 p.m. all week. Non-residents will face $200 fines.
Assemblyman John Wisniewski, D-Middlesex, who serves as the Transportation Committee chairman in the Assembly, told New Jersey 101.5 that he sympathizes with the concerns of Leonia residents, but that there are larger ramifications to consider.
Wisniewski said it is a "fact of life" that traffic is a concern everywhere in the state, leading people to "engage in traffic arbitrage."
But Wisniewski called Leonia's plan "a solution that creates more problems." He said if other towns near the bridge decided to follow in their footsteps and close their roads to non-residents, it would only make traffic worse on the main thoroughfares for everyone.
Another Bergen County town recently tried banning non-residents. Mahwah made it illegal for citizens of other states to use their parks. The law appeared to be directed at Orthodox Jewish residents living across the border in New York and prompted a lawsuit by the state Attorney General's Office, which called it discriminatory. That law may be overturned this month.
Leonia's blanket ban on outside traffic, however, appears legal as long as it applies only to municipally owned streets. But there could be financial problems down the road.
Wisniewski says many towns get state funding for road projects, and plans like the one Leonia is considering could jeopardize that money.
"It seems unfair to allow a municipality to say you can't use our roads, but please give us money to resurface it," he said.
Leonia's plan is set to go into effect on Jan. 22.
Phone calls and emails to Leonia officials seeking comment were not returned Thursday.
More From New Jersey 101.5
Contact reporter Adam Hochron at 609-359-5326 or Adam.Hochron@townsquaremedia.com
More From New Jersey 101.5 FM