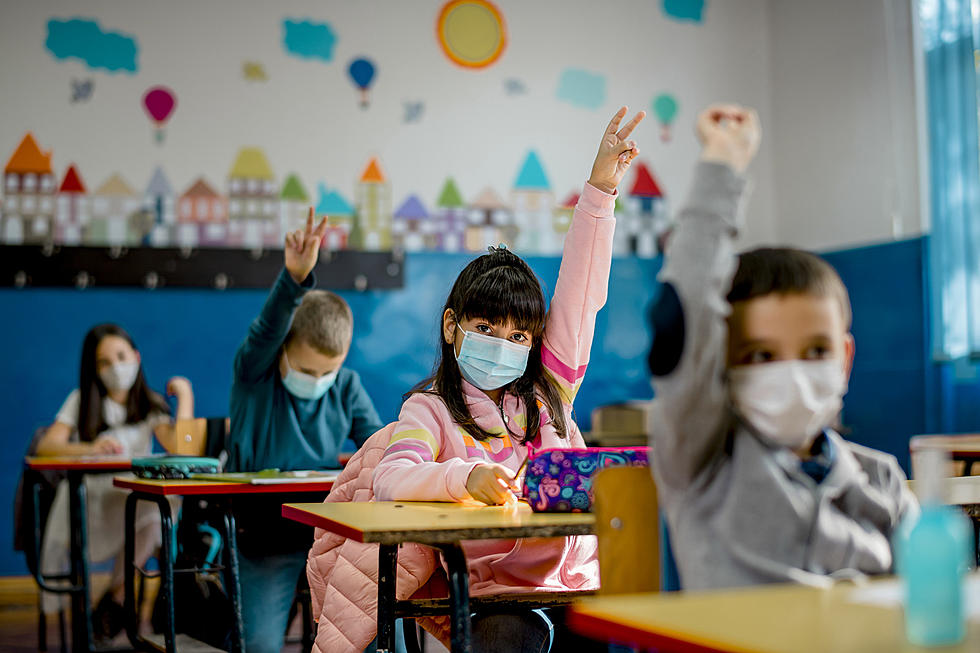 Lead exposure levels increased for some NJ kids during the pandemic
kevajefimija
⚫ Some NJ kids got elevated lead levels when COVID started
⚫ A new report finds an uptick in kids hospitalized for high lead levels
⚫ The NJ Health Department is now increasing lead testing for all children
---
As COVID-19 precautions continue to fade away, the state Health Department is increasing the number of lead screenings in children.
In its latest annual Childhood Lead Exposure in New Jersey report released Wednesday, Health Department officials said the overall percentage of children under the age of 6 with elevated blood lead levels decreased between 2018 and 2021. A total of 3,016 kids in this age group had elevated blood lead levels in 2021.
While the state saw an overall decrease in elevated blood lead levels that year — for blood lead levels of 5 ug/dL to 44 ug/dL — a significant increase in high elevated blood lead levels of 45 ug/dL and above was observed in this age group.
A serious problem
Kids with elevated blood lead levels of 45 ug/dL or greater require in-hospital chelation treatment to reduce their blood lead levels.
Prior to the start of the pandemic, New Jersey averaged three children per year requiring chelation.
For the most recent year of data (2021), 15 children in this age group had a high blood lead level and required hospitalization for chelation multiple times throughout the year.
Why did this happen?
The Health Department report points out that primary lead exposure for children is in the home, so increased time spent at home during the pandemic likely led to this significant increase among kids.
Also, the pandemic may have increased high-risk behaviors such as hand-to-mouth-activity, and pica, a condition in which people (usually young children) eat non-food items, which would lead to higher exposure of lead.
New Jersey Health Commissioner Judith Persichilli said "lead is a neurotoxin, and no level of lead is acceptable. The Department continues to work with our local health partners and community organizations to step up testing, surveillance, and abatement to ensure the health and safety of our children."
New Jersey law requires healthcare providers to screen all children for lead at both ages 12 months and 24 months. Kids ages 3 years and older must be tested at least once before turning 6 years if they have not already been screened at ages 1 and 2 years.
The number of lead screenings increased in 2021 following a COVID pandemic-related drop in 2020.
Screening rates for childhood lead exposure worsened during the pandemic probably due to pandemic-related limitations on in-person child health and wellness visits. There was also a nationwide recall of the point-of-care blood lead analyzer, LeadCare, during 2021 and children may have missed the required blood lead screening at ages 1 and 2 years.
Lead hot spots in New Jersey
The five large municipalities in New Jersey with the highest percentage of children less than 6 years of age with an elevated blood lead level at or above 5 ug/dL in  2021: Trenton (6.4%), East Orange (5.3%), Irvington (5.2%), Plainfield (4.0%) and Paterson (3.6%).
While the percentage of children with an elevated blood lead level is one metric that examines the burden of childhood lead in a geographic area, it does not account for factors that may vary from place to place such as population size, screening rates, and sources of exposure such as housing.
David Matthau is a reporter for New Jersey 101.5. You can reach him at david.matthau@townsquaremedia.com
Click here to contact an editor about feedback or a correction for this story.
LOOK: Here are the states where you are most likely to hit an animal
Hitting an animal while driving is a frightening experience, and this list ranks all 50 states in order of the likelihood of such incidents happening, in addition to providing tips on how to avoid them.
25 richest families in America
LOOK: 20 American foods that raise eyebrows outside of the US
Stac



ker
compiled a list of 20 unusual and uniquely American foods that might raise eyebrows outside the U.S.
More From New Jersey 101.5 FM