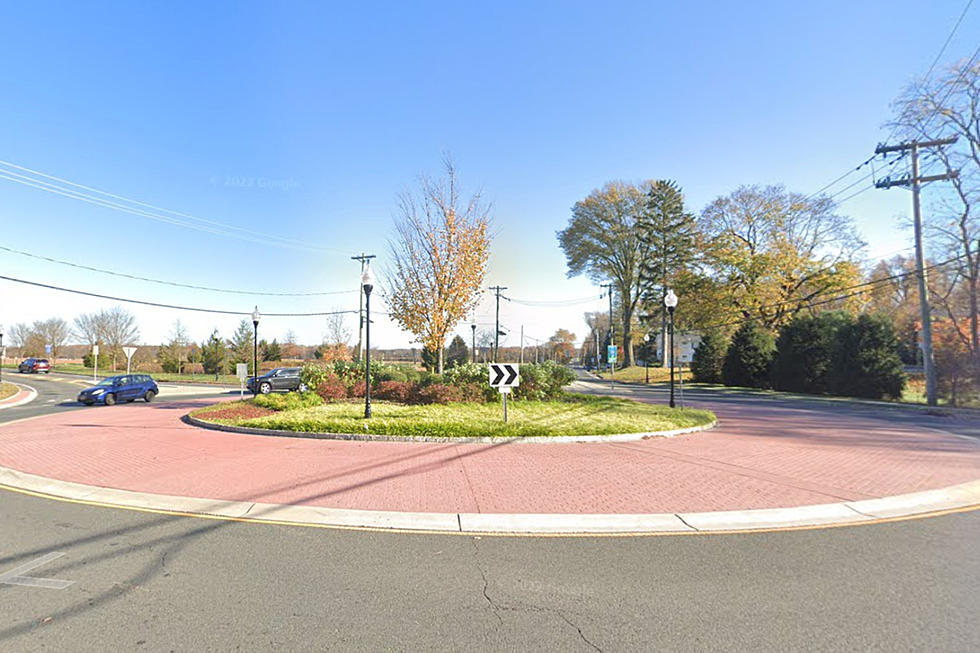 How to navigate a NJ traffic circle in 5 simple steps
Google Maps
It happens to everyone in NJ and it happened to me again today: I had to drive in a traffic circle and negotiate with someone who has no idea how to do it. Here in Jersey, we call them circles. In other states and countries, they may be known as "roundabouts" or "rotaries."
Whatever you call them, the first thing you think when somebody is messing it up is that the driver is very rude. Until you realize that the person has never been taught how to drive within New Jersey's infamous circles.
You really can't blame them. Through our NJ road tests, it's rare that the MVC examiner will actually take you into the circle and walk (drive) you through it. And so, I'm
taking it upon myself to explain to you how it's done.
Navigating a traffic circle can be intimidating. I get it. However, with a little knowledge and patience, you can easily navigate these without causing any accidents or delays.
First, understand the rules of a traffic circle. Unlike a traditional intersection where drivers take turns based on who arrived first, traffic in a circle flows continuously in a counterclockwise direction!
This means that vehicles entering the circle must yield to traffic already in the circle, and must merge safely into the flow of traffic unless there are posted signs telling drivers in the circle to stop or yield.
If you don't know how to merge, you have no business being in a circle.
🚙 When approaching a traffic circle, slow down and look for any signs or markings indicating which lane you should be in to exit the circle at your desired route. (If there are no such signs or markings, stay in the right lane and use your turn signals to indicate to other drivers which exit you will be taking.)
🚙 Once you're in the circle, you've gotta pay attention to the other vehicles around you and use your mirrors to ensure that you are not cutting off anyone as you merge into the flow of traffic. This is not the time to be using your mirrors for anything but this! Remember to yield to traffic already in the circle. And don't try to squeeze into a gap that is too small.
🚙 When it's time to exit the circle, SIGNAL. If you have never used your turn signal before, this is the time to start!
🚙 Move into the appropriate lane.
🚙 Now exit! Check your mirrors and blind spots before making the exit, and DON'T cut off other vehicles as you leave the circle.
Overall, the key to successfully navigating a traffic circle in New Jersey is to be patient and aware of your surroundings. By following the rules of the road and using proper signaling, you can easily navigate these circles and reach your destination safely. And help other to do the same.
I'm thrilled to have provided this public service by posting these rules. Now follow them. For your sake and mine.
Opinions expressed in the post above are those of New Jersey 101.5 talk show host Judi Franco only.
You can now listen to Dennis & Judi — On Demand! Hear New Jersey's favorite best friends anytime, anywhere and any day of the week. Download the Dennis & Judi show wherever you get podcasts, on our free app, or listen right now.
Click here to contact an editor about feedback or a correction for this story.
Most affordable places to live in New Jersey
SmartAsset released a study analyzing the
most affordable places to live in New Jersey
. The eighth annual study weighed several factors, including taxes, homeowners' insurance, and home costs relative to the local median income.
25 True Crime Locations: What Do They Look Like Today?
Below, find out where 25 of the most infamous crimes in history took place — and what the locations are used for today. (If they've been left standing.)
More From New Jersey 101.5 FM