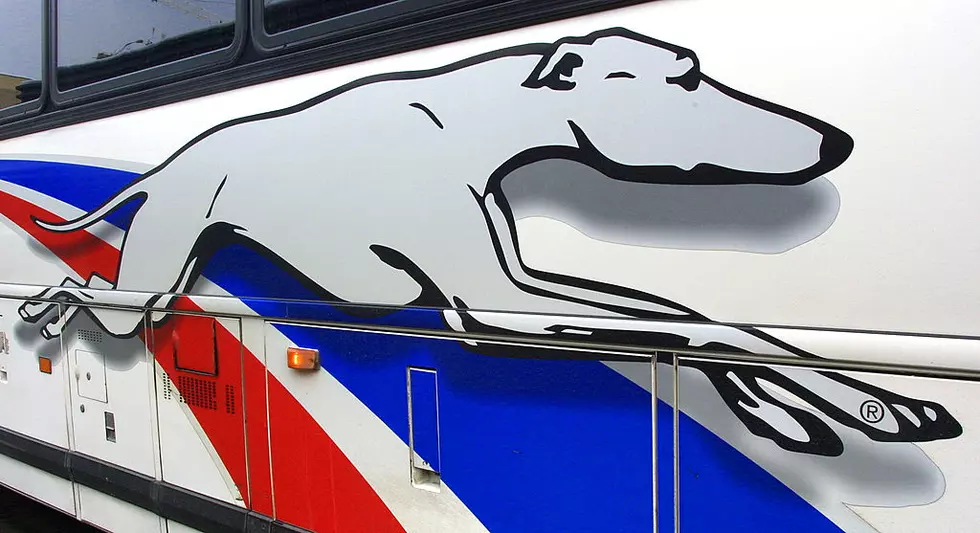 Greyhound bus catches fire on NJ Turnpike
Greyhound logo (Tim Boyle/Newsmakers)/Getty Images)
CARNEY'S POINT — A bus caught fire on the southern end of the New Jersey Turnpike on Thursday afternoon.
The Greyohound bus with 47 passengers on board was stopped north of the Delaware Memorial Bridge around 2 p.m. The fire in the back of the bus was put out by the driver with a fire extinguisher, according to State Police Trooper Alejandro Goez.
An overhead photo showed the bus pulled off to the shoulder and passengers standing in a grassy area along the highway.
Bus 904 was headed from Norfolk, Virginia, to New York, according to a Greyhound spokeswoman.
Goez said two buses were sent to pick up the passengers to continue their trip and no one was injured.
More from New Jersey 101.5:
More From New Jersey 101.5 FM