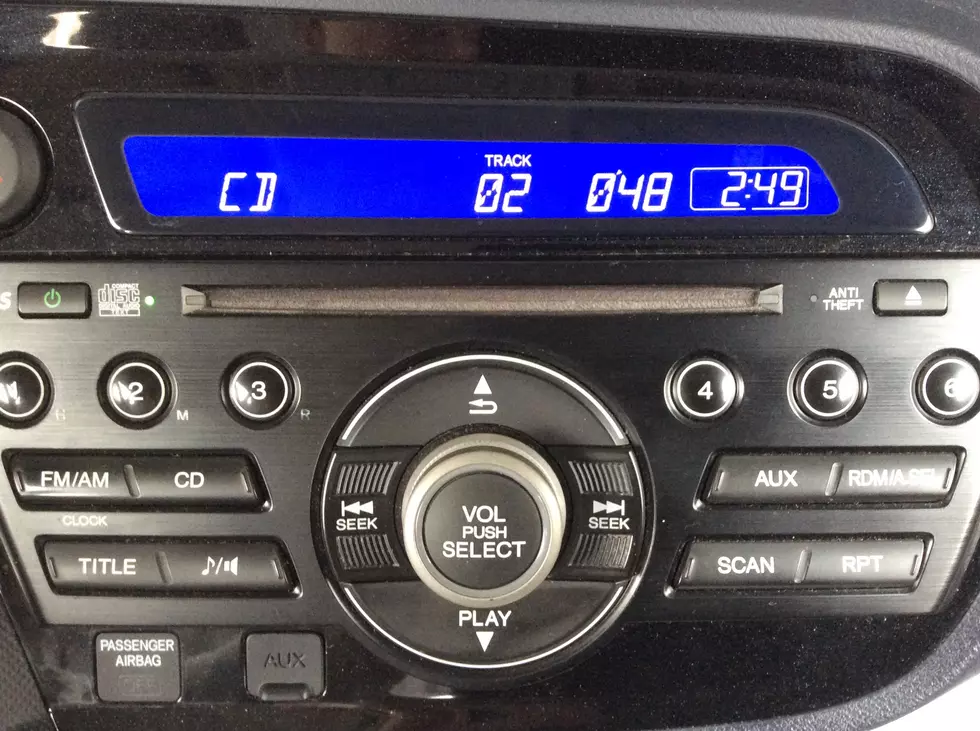 What's in Craig Allen's Car CD Player?
Song #2 is a hit, in my car CD player! (Craig Allen photo).
Between being on the radio, and working on independent projects...I spend a lot of time on the road!
Of course, I listen to a LOT of radio. Not only the stations that I am a part of, but I am always checking ou the competition as well!
But, sometimes, even I say to myself: "I've heard it all."
That's when I grab a compact disc (remember them?) out of my (vast) music collection, and pop it in the car CD player.
What am I grooving to right now?
He was born Harry Webb, in India.
And while a Cliff Richard HIT might not come to mind immediately in New Jersey...he's a music GOD everywhere else!
Cliff Richard first walked into a recording studio in the 1950's...and since then, he has sold more than 250 million records worldwide!
In fact, in his native England, only the Beatles and Elvis have sold more records, or had more British chart hits!
Cliff Richard is best remembered stateside for:
"Devil Woman," which went to #6 in 1976...one of "Jersey's Favorite Hits"...especially around Halloween...
...and "We Don't Talk Anymore," which landed at #7 three years later, in the waning moments of 1979!
You know that I love the hits...so, I'm cranking these 1970's gems, as I put on the miles!
Yes, Cliff Richard had hits in the "Big Decade!"
"Dreamin'," which just managed to make the Top-10 in the fall of 1980.
Click on the video and give it a listen...Maybe you remember it?
I have to admit that this is the first time that I have ever watched the "official video." As a matter of fact, I didn't know that there was one! We're going back to the early 1980s, and videos were rare in the pre-MTV days, stateside (although they were more the "norm" in England).
"Dreamin'" is just a good, solid pop record, in my opinion.
"A Little In Love," a #17 hit in early 1981. A little more...adult...in it's pop sound.
"Xanadu" movie fans will remember Cliff Richard's duet with Olivia Newton-John!
"Suddenly" cruised up the pop charts to #20 in ealy 1981. The movie was a box office flop, but has gained somewhat of a "cult" following over the years due to late night TV showings...and remember when you rented a movie on VHS tape?
Also in this hit collection:
"Daddy's Home," which was Cliff Richard's last US Top-40 entry to date...landing at #23 in 1982. Very mellow, very "adult."  It's nice.
Personally, being an "oldies" fan, if I want to hear the song, I'll go back to the original from "Shep & The Limelites" in 1961. But, that's just me.
As you may have noticed, this "Best Of" that is joining me across the miles, contains "hits" of the 1990's as well!
What would a 90's Cliff Richard hit have sounded like in New Jersey?
"Some People" put Cliff Richard back on the British pop charts (# 3) in 1990. It was released to "Adult Contemporary" radio in New Jersey, but quickly disappeared.
By the way, I'm highlighting just the biggest hits for your nj1015.com enjoyment
With 20 total tracks, Cliff Richard will keep me grooving thru (at least) several errand runs!
When will I next feel "bored" by standard fare?
Stay tuned...more Craig-car-worthy music is coming!
It's bound to be...eclectic!
More From New Jersey 101.5 FM