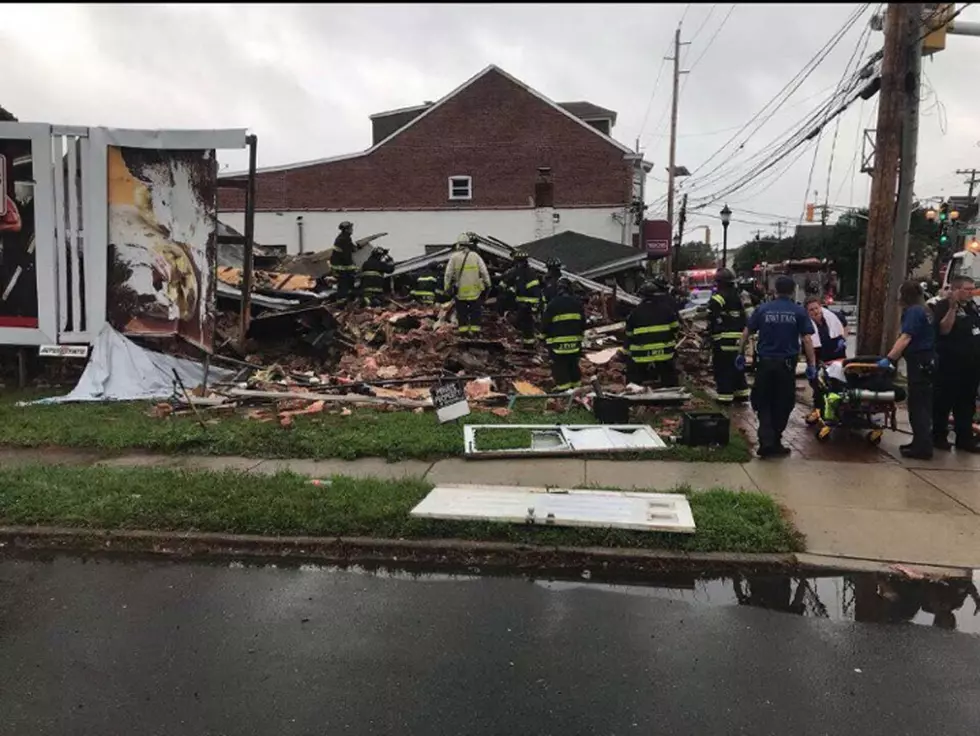 House collapses in Hamilton with people trapped inside
(Listener Submitted Photo)
HAMILTON (Mercer) — Several people were inside a house when it collapsed on Monday morning in Mercer County.
Three people have been extricated from the house, Hamilton Fire Department Capt. Ferdi Mather said just before 10:30 a.m. Police described the incident as a "full structural collapse" of the house on the 1800 block of South Broad Street.
That accounts for all the people known to be in the house at the time of the collapse. But Mather did not release any information about their condition.
PSE&G shut down gas service to the area, according spokeswoman Deann Muzikar, who said the collapse was not gas-related.
The cause of the collapse was not known and is under investigation, according to police.
More From New Jersey 101.5 FM