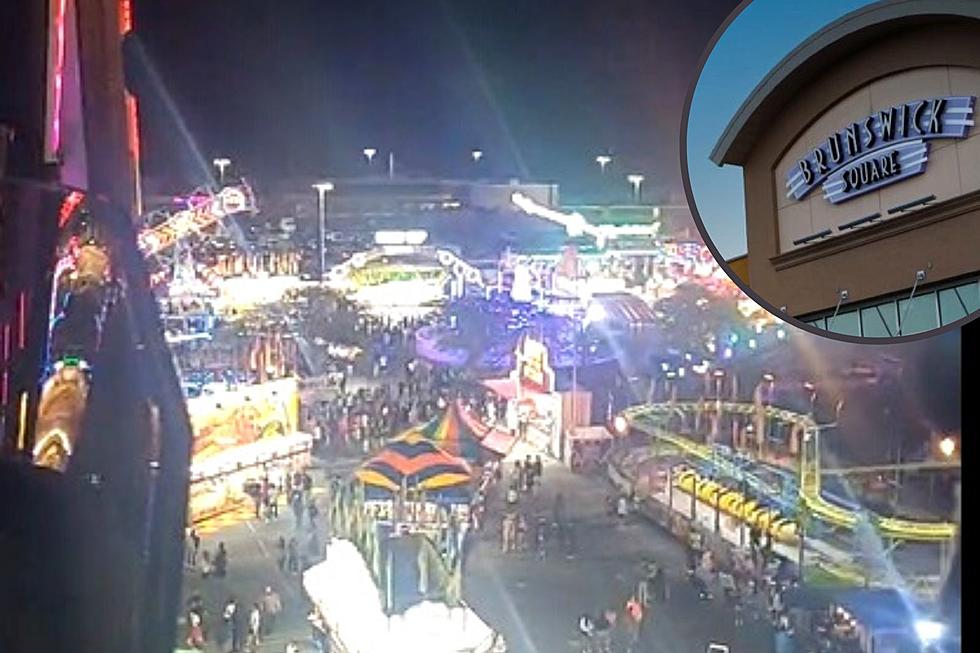 No unaccompanied teens at NJ festival after 'pop-up mob' from Newark, Franklin, Sayreville
L.E.A.D. Fest, Brunswick Square Mall (Nick De Mauro via Facebook)
🔴 An armed robbery and possible kidnapping was reported Saturday night
🔴 Mayor Brad Cohen blamed a 'pop-up mob' for targeting Brunswick Square Mall
🔴 The LEAD Festival in the parking lot made rule changes to keep it safe
---
EAST BRUNSWICK — The chaotic behavior around the Brunswick Square Mall Saturday was the result of a "pop-up mob," according to Mayor Brad Cohen.
Similar to a pop-up party, online promotion "invited"  targeted the mall on the southbound side of Route 18 in East Brunswick where the LEAD Fest Carnival was taking place in the parking lot. Police investigated two separate reports of an armed robbery and a possible kidnapping at the shopping area on Route 18 in East Brunswick.
"The youth that perpetrated the offenses came primarily from Newark, Franklin, New Brunswick and Sayreville," Cohen said in a statement. Cohen did not disclose further details citing the ongoing investigation.
None of the incidents happened within the parameters of the festival area in the mall parking lot.
Cohen said that police have made "modifications" to the fair including a policy that all those under 18 must be accompanied by an adult over 21 and have purchased their tickets online. Attendees cannot re-enter the carnival and staffing levels at the fair will be "modified."
CEO: L.E.A.D. Festival is a safe place
LEAD Executive Director and Chief Executive Officer Nick De Mauro is confident the carnival when it resumes Wednesday in East Brunswick will be safe.
"You want to come and ride the rides and play the games and eat the food? You're gonna be safe. We have plenty of police. We have plenty of security measures. And we got a great show. It's gonna be fun," De Mauro told New Jersey 101.5. "We don't want any problems. We're going to go overboard to make it safe for kids and their families. We're not going to allow that few people ruin it for the thousands and thousands of great people that come to our event. I'm not gonna let it happen."
De Mauro said LEAD was the first carnival to implement some of the security measures that are now commonplace at carnivals in the northeast including high security, gates at the entrance and metal detectors.
"We've beefed up security, we got metal detectors at the front gate. That doesn't mean we think you're afraid of anything, but we want to make sure people know that we're doing everything possible to have a safe event."
Bringing back respect for the law
De Mauro said things have changed over the past year and said respect needs to be given back to police.
"Some of these juveniles think they can get away with stuff, there's no ramifications for it. And that's uncalled for, and that has to change. And the only one that can change it is our government," De Mauro said.
He lays blame at the feet of New Jersey's bail reform passed under Gov. Chris Christie, which he calls a "joke."
"People think they can get away with more than they could have years ago. I've been serving or been in law enforcement since I was 17 years old. Over 40-something years. The evolution has been amazing. You get people, they get arrested and then they're back on the street in five minutes,'" De Mauro said.
L.E.A.D. has been coming to East Brunswick for two years and did not encounter major problems in 2022.
L.E.A.D. Festivals are also planned for Voorhees, Garden State Plaza in Paramus, the Monmouth Mall in Eatontown and Mercer County Park in West Windsor.
Restrictions were implemented at the Neshaminy Mall in Bensalem, Pennsylvania, after "a night of unacceptable activity on and around the carnival grounds."
Four people were arrested in Long Branch Friday night after 1,000 people showed up for a pop-up party despite legal action holding the organizers financially responsible for extra police and cleanup.
Dan Alexander is a reporter for New Jersey 101.5. You can reach him at dan.alexander@townsquaremedia.com
Click here to contact an editor about feedback or a correction for this story.
NJ street fairs return for the 2023 spring season
All New Jersey street fairs are listed in date order. Please note that some dates have now passed for the spring season, but future dates are listed for those returning later in the year. Click/tap on the links for each street fair below for more info.
LOOK: Most dangerous states to drive in
LOOK: Here are the states where you are most likely to hit an animal
Hitting an animal while driving is a frightening experience, and this list ranks all 50 states in order of the likelihood of such incidents happening, in addition to providing tips on how to avoid them.
More From New Jersey 101.5 FM