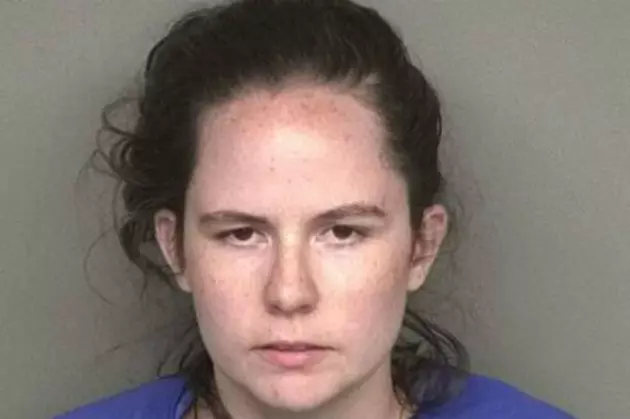 NJ woman who duped family with tale of illness apologizes
Egg Harbor Township Police Department
EGG HARBOR — A woman accused of spending more than a month with a family who falsely believed she had a terminal illness took to social media to apologize and explain her actions.
Galloway resident Kiley White, 26, was arrested and charged with deception and harassment after the Egg Harbor Township Police Department  said she took goods and services from the family that took her in. This was also not the only family to fall victim to White's scam, and according to her Facebook post, the New Jersey cases came after similar instances in Pennsylvania.
"Words could never express just how many tears I have shed over knowing I contributed to the heartache of another human being," White said on a Facebook post under the name of Kiley Elizabeth. "Each and every time I got caught up in my web of lies, it was never to hurt anybody - to steal anything - or to harass anybody."
White said she "ran" to New Jersey to escape news stories out of Pittsburgh about what happened with a family in the western Pennsylvania story. While she is not identified in the story a report from the Pittsburgh CBS affiliate said several families came forward claiming to have been targeted by a woman who claimed to be terminally ill, including the Yoney family cited in her Facebook post.
That family told the affiliate that the woman also claimed to have a daughter that needed to be adopted because of her health.
"I made friends fast without telling a single lie," White said about her move to New Jersey. "It only took a few weeks before social media led them right to that news article and BOOM - they hated me. They couldn't believe that they were working with 'that girl' from the news."
After the news stories followed her to New Jersey White said she thought she was a "freaking genius" by changing her last name and telling people she was from New York. She said that all changed when she walked into a church and someone told her they had seen pictures of her bald on Facebook, and that they didn't know she had cancer.
"Instead of having the courage to say 'No, that's actually not true' - I had instant flashbacks to the mess I left behind in Pittsburgh," she said. "I really loved my new life here as 'Kiley Flaherty' and probably would have done anything to keep it. So, I stupidly went along with it."
As a result she said "one lie turned into a hundred and that spirals out of control." She took the lies so far that she would go to church wearing a mask "pretending to have cancer absolutely drowning in lies and willing to do anything so no one would catch on."
White is no stranger to cancer, as she said her father is a two-time Non-Hodgkins Lymphoma survivor. She said she saw "firsthand the hell that cancer was and is."
"For whatever reason, in my heart I truly believe that there HAD to be something wrong with me for people to love me," she said. "No one could possibly love and accept me for just me, so there had to be some dramatic storyline to go along with meeting me."
In her apology White said the family had offered her "thousands of dollars," and that even just a few days before she was arrested she was told that someone had given the family two thousand dollars for her.
"I refused it and that wasn't the first time," she said. "So, you see, my lies weren't for money - or even for an extended place to stay."
As her case works its way through the legal process White apologized to the people she hurt, and also said she plans to get help for her life going forward. She also said she hoped the people she hurt would be able to forgive her after what she knows will be a long process.
More From New Jersey 101.5
More From New Jersey 101.5 FM