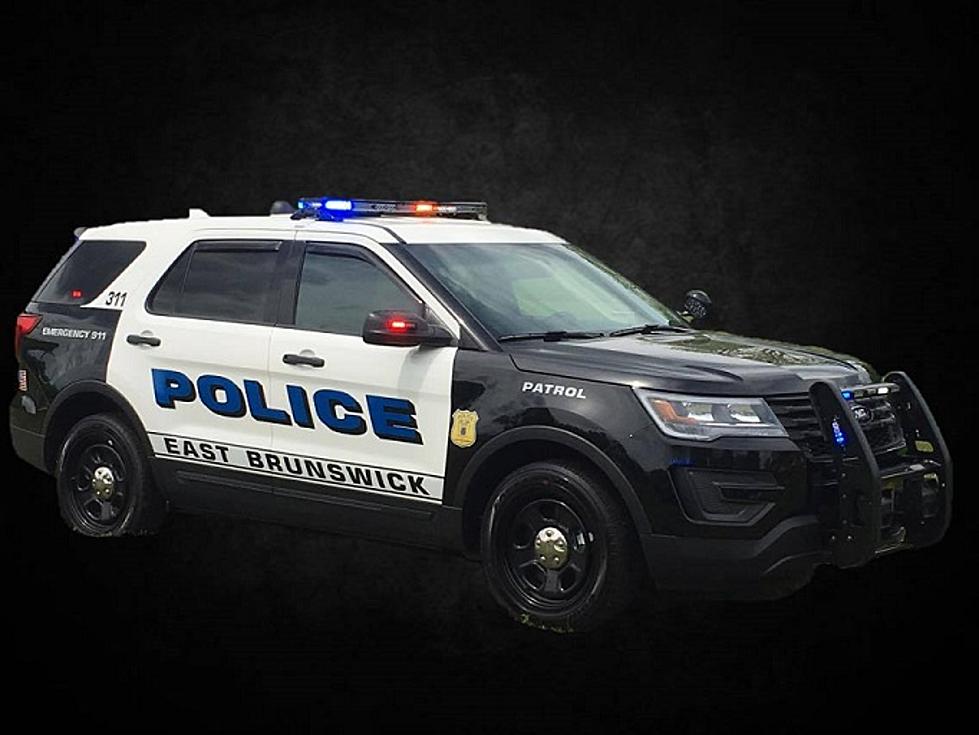 NJ cop recovering after tree falls on his vehicle during storm
East Brunswick Police vehicle (East Brunswick Police)
Our #Blue Friday honoree for this week is East Brunswick Patrolman Patrick Lem. He was injured responding to a call about a downed tree during Friday night's nor'easter. Patrolman Lem highlights the perils of what many still think of as a "routine call". We know that there is no way to anticipate every scenario that can happen in the field. What we do know is there are thousands of brave, strong, dedicated officers in communities across the Garden State willing to spend a stormy night in the field facings the risks to keep the rest of us safe.
Patrolman Lem exemplifies the heroic nature of New Jersey's finest. Check out the Facebook post from the East Brunswick PD describing the incident. Patrolman Lem was injured when a tree toppled onto his cruiser. Of course, this could've been much worse. We're relived to know that he will be OK and returning to duty soon. We hope you join us in recognizing and honoring members of your local law enforcement who face danger on our behalf as just "another day at the office".
From the East Brunswick PD Facebook Page:
The East Brunswick Police Department wanted to update an incident that occurred on Friday March 2, 2018 involving one of our officers. Patrolman Patrick Lem responded to the intersection of Garfield Avenue and McKinley Avenue for a report of a tree in the roadway. Upon his arrival, a second tree fell and struck Patrolman Lem's patrol vehicle, injuring Patrolman Lem. All available East Brunswick Police Department units responded as well as the East Brunswick District 1 Fire Company, Atlantic Ambulance and the East Brunswick Rescue Squad. Patrolman Lem was transported to Robert Wood Johnson where he was treated and released. The East Brunswick Police Department would like to thank each and every first responder who assisted our department with this call. We would also like to thank the staff at Robert Wood Johnson who treated Patrolman Lem. Lastly, we thank all of the concerned residents of East Brunswick who reached out to us inquiring about the well-being of Patrolman Lem, who will be back to work soon.

Bill Spadea is on the air weekdays from 6 to 10 a.m., talkin' Jersey, taking your calls at 1-800-283-1015. Tweet him @NJ1015 or @BillSpadea.
More from New Jersey 101.5: