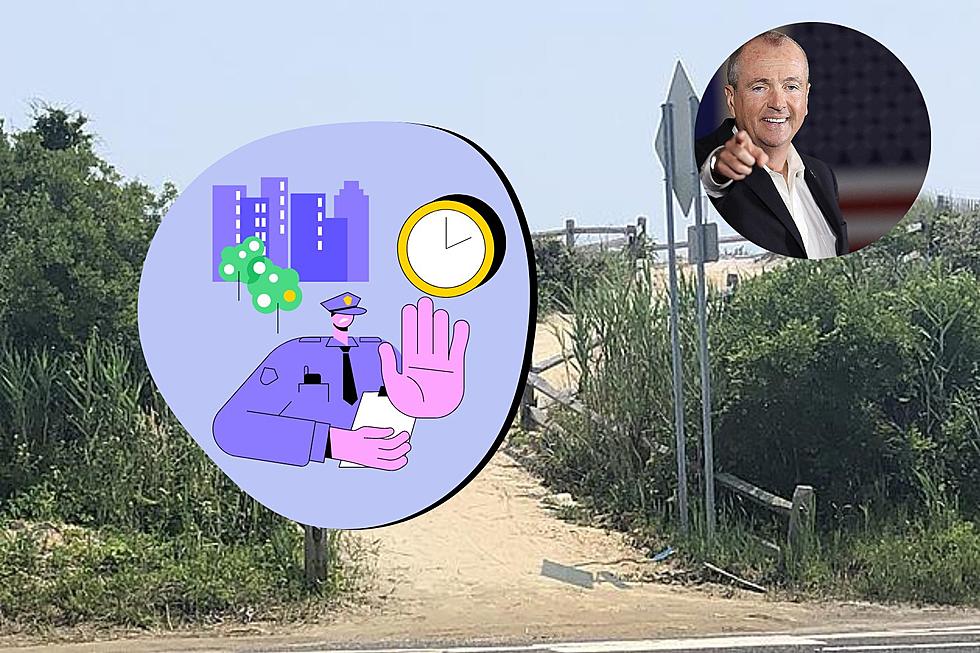 Murphy to blame for kids curfew in Sea Isle City (Opinion)
(Photo: Steve Trevelise, Canva, Townsquare Media Illustration)
So now the whole class has to suffer in Sea Isle City. Where once teenagers could go on vacation in Sea Isle City with their friends, spending their nights walking the boardwalk, seeing a show in the amphitheater, pouring their money into the arcade machines, and then maybe getting ice cream from the Yum Yum's on JFK Blvd.
Now, they have to be home by 10 p.m. unless they are accompanied by a parent or guardian, traveling from work, or taking part in another authorized activity.
Sea Isle City voted on a Tuesday morning in March to impose a 10 p.m. curfew for kids under the age of 18, from May 15 to Sept. 15. The rest of the year, they can stay out until 11 p.m., which would have been much more reasonable.
As the father of two 16-year-old boys who owns a house in Sea Isle, I can't tell you how much I disagree with this. First off, why wasn't the vote taken when people like myself who own summer homes could have been present? Why do it in March?
If you're an adult reading this, think back to your summers at the shore. Those coming-of-age summers between, say, 15-18. Did you want to be home at 10 p.m.? Why should we take those memories from our children?
One reason is that, thanks to Gov. Murphy, the police are handcuffed when it comes to dealing with minors, especially if they are smoking or drinking. An officer could actually not only put his career in jeopardy but end up in jail themselves.
What's a police officer or shore town supposed to do? What is a town supposed to do?
From the Philadelphia Inquirer:
"One [ordinance] forbids any bag larger than 8 by 6 by 8 inches in depth, with some exceptions, between the hours of 10 p.m. and 1 a.m., May 15 to Sept. 15. The bags will not be searched, city officials have said.

Teens often pack beer or other alcohol into backpacks or changes of clothing, and city officials said the backpacks have also been used to ring weapons or other prohibited items "to inflict injury on members of the publibc and law enforcement personnel."

"It's not necessary to have these backpacks after 10," Mayor Len Desiderio said.
If you really want to stop teenagers going wild at the shore, give police back the power to deal with them. For that, I blame the governor.
It also wouldn't be a bad idea if parents took more responsibility for raising their kids. Just because you take a vacation from work doesn't mean you take a vacation from that.
Sea Isle is a great town, and Mayor Desiderio is a good man; but in light of the way the laws are now, what else can they do?
"These are very benign ordinances," says Desiderio. "We don't want to give anybody a record. We need to give some kind of authority back to the police. It was taken away, and we need to give some back."
Actually, it's Gov. Murphy who needs to give it back.
Opinions expressed in the post above are those of New Jersey 101.5 talk show host Steve Trevelise only. Follow him on Twitter @realstevetrev.
You can now listen to Steve Trevelise — On Demand! Discover more about New Jersey's personalities and what makes the Garden State interesting. Download the Steve Trevelise show wherever you get podcasts, on our free app, or listen right now.
Click here to contact an editor about feedback or a correction for this story.
Nasty NJ town nicknames — Have you heard of them?
Dennis & Judi asked their listeners for the nasty nicknames they've heard their towns referred to. How many have you heard? Which ones would you add?
9 of the nation's most miserable cities are in New Jersey
More From New Jersey 101.5 FM