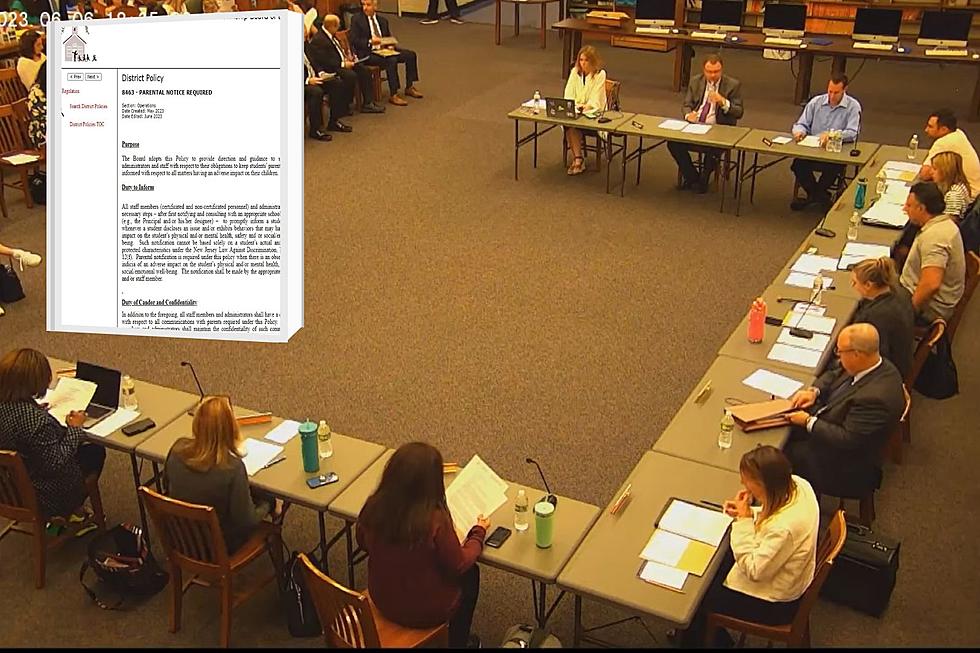 Hanover, NJ school district changes LGBT policy wording after state lawsuit
Hanover Board of Education meets to revise its policy on parental notification (Hanover School District)
🔴 The Hanover Board of Education implemented a policy bucking the state on informing parents
🔴 Attorney General Matt Platkin won a court injunction preventing its implementation
🔴 The BOE has now changed the wording of that policy
---
HANOVER — A Morris County Board of Education repealed and reworded its policy requiring teachers to tell parents about their child's sexual or gender identity if they are LGBTQ.
Approval of the policy led to a lawsuit by the state and a Superior Court injunction blocking its implementation. Under state law, students can change their identity and parents do not have to be told.
The Hanover Board of Education held a special meeting Tuesday and met first in executive session to review the newly enacted policy and the legal action from the state. It then took public comments that were both for and against the newly enacted policy before revealing its decision to repeal and replace the policy.
The action gets a final vote at Tuesday's meeting.
The revised policy, whose details were not read at the meeting, takes out any reference to gender. Instead, parental notification is required, after consulting with administrators, "when there is an observation and/or indicia of an adverse impact on the student's physical and/or mental health, safety and or social/emotional well-being."
State is not done
The board is not yet off the hook with Attorney General Matt Platkin.
"The Attorney General's application for injunctive relief remains pending and the Attorney General will continue his efforts to protect LGBTQ+ students from any policy that unlawfully targets or adversely affects their health, safety and well-being due to their sexual orientation, gender identity or gender expression," spokesman Michael Symons said in a statement.
There is a status conference with the court scheduled for Tuesday morning ahead of the board's meeting.
The Colts Neck school district is moving forward with implementing its policy requiring parental notification with a second reading of the policy scheduled for Wednesday.
The Attorney General's Office says it is aware of the Colts Neck vote but can take any action until the policy is actually in place as district policy.
Report a correction 👈 | 👉 Contact our newsroom
NJ's crazy haze, choking smoke, and sinister sky
More From New Jersey 101.5 FM