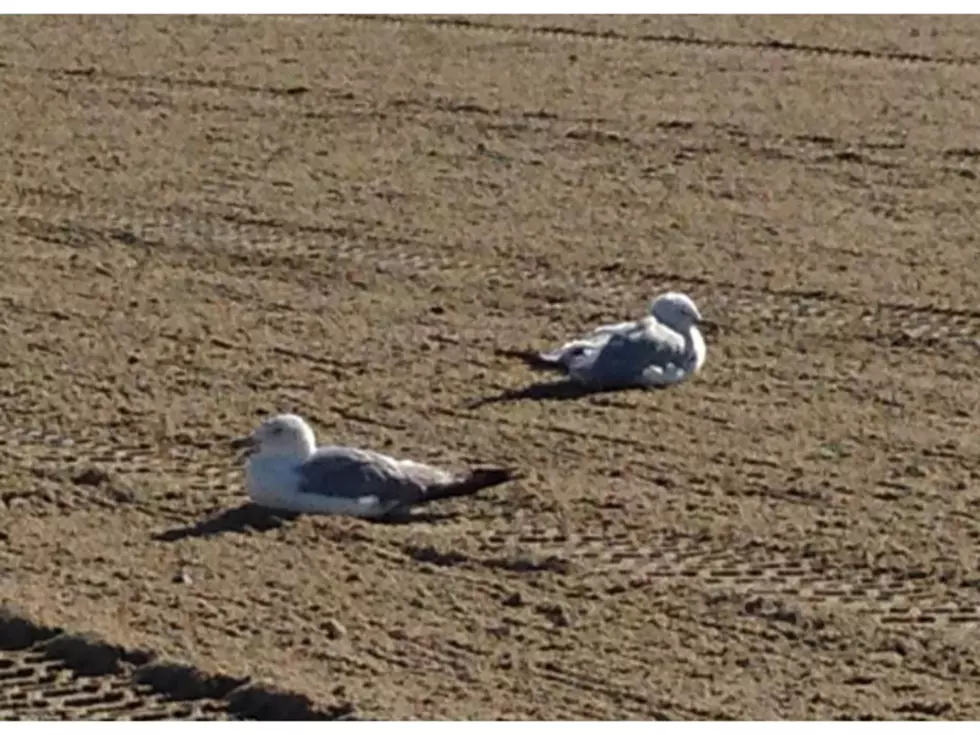 Dad who killed seagull that attacked daughter gets smacked with fine
Seagulls on an Asbury Park beach (Dan Corey, Townsquare Media NJ)
A man who incurred the wrath of social media for killing a seagull he says attacked his 2-year-old daughter in Ocean City has been charged with illegal possession of an exotic or non-game wildlife.
In July, Dennis Reagle, 37, of Tarenttum, Pa. told Ocean City Police that the bird was pecking at his 2-year-old daughter's headas they sat on the 39th Street beach and he used a towel to swat the bird away, damaging its wing and causing it to fall into the ocean, Philly.com reported at the time.
The father didn't want his children to see the dead bird so he put the body in a trash can, he said at the time.
Department of Environmental Protection spokesman Larry Hajna told New Jersey 101.5 that following an investigation that included Ocean City Police and the Humane Society, Reagle has been ticketed for illegal possession of an exotic or non-game wildlife without a permit. Seagulls are protected by both state and federal law but Hana says Reagle's punishment was not determined by that statue.
Reagle will be assessed a fine of $324 or can choose to make an appearance in Ocean City Municipal Court, according to Hajna.
He didn't address the particulars of the incident leading to the charge.
More From New Jersey 101.5 FM