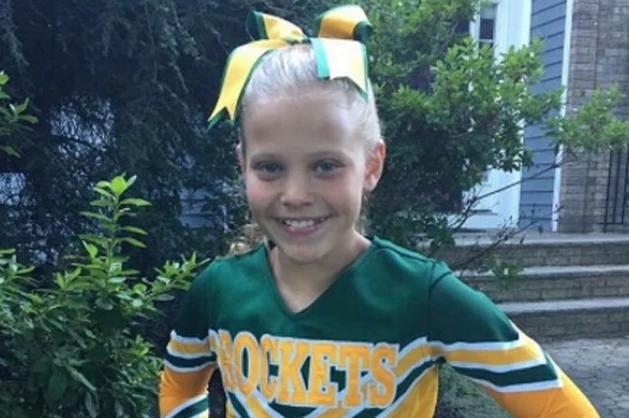 With child suicide on the rise, what parents and NJ schools can do
Mallory Grossman (gofundme/Memorial for Mallory)
If her mother could do it over again, she'd make sure he to talk to Mallory about the really important things in life.
"I want parents to start asking their children how do you feel, what's your experience like at school. We need to know who our children's friends are," said Dianne Grossman, whose daughter was tormented by bullies in the Rockaway Township school district.
"I think it's the difference between saving their life and not saving their life. I mean, I didn't have conversations like that with Mallory. It wasn't on my radar."
Grossman was joined Wednesday at West Orange Middle School by state Sen. Richard Codey, D-Essex, a former governor who has championed the cause of mental health.
Codey said more than a thousand children in New Jersey are hospitalized every year after trying to take their own lives. About 100 of them die.
Nationally, teen suicide is up 70 percent over the past decade.
"This is an issue. People don't like to talk about it but we have to," Codey said. "It didn't happen to my generation but it's happening to this generation."
Codey is proposing legislation to establish a million-dollar fund within the Department of Education so that "school districts can compete for that money to hire mental health counselors in the school system, so that a counselor can go to a middle school one day the high school the other day."
His bill also calls for awareness training for auxiliary school workers like bus drivers and cafeteria workers so they can recognize signs of a student who may be contemplating suicide and report it before it's too late.
"Most of our teenagers, if they're suicidal, aren't going to say that to their parents," said Codey.
"It's as simple as that. No matter how much you love your parents, you don't want to embarrass them and say, 'Hey, I'm suicidal.' That would hurt them; you don't want to hurt them."
He believes teen suicide is increasing because of mounting social pressures. Internet bullying has become 24-7 and teens and pre-teens don't have the support system they used to because fewer of them are attending any kind of religious services.
Grossman pointed out when kids get a bit older and parents don't have to set up play dates, parents might
"take our foot off the gas and allow children to kind of parent themselves a little bit. But as parents, we need to dive in and get more involved."
Especially when it comes to monitoring their online behavior. She said parents have to learn the lingo, like KMS, which stands for "kill myself," or POS for "parent over shoulder."
"They can have an entire conversation without us even knowing what they're saying," she said.
She added that parents must get over the Not My Child syndrome, where they think their son or daughter would never contemplate suicide.
"The statistics say many children are in danger — and it's up to the parents to recognize it."
Also on New Jersey 101.5:
You can contact reporter David Matthau at David.Matthau@townsquaremedia.com
More From New Jersey 101.5 FM