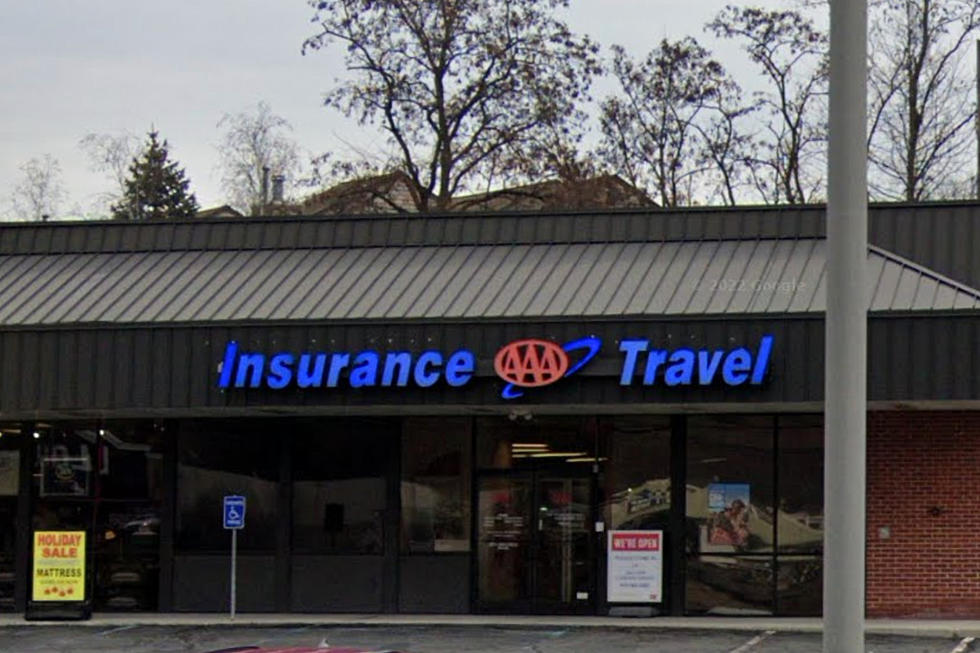 What to tip roadside assistance in NJ for changing a tire
Google Maps
This is been a long-standing question for me ever since I started driving. If you have roadside assistance, are you supposed to give them a tip?
In my many years of driving, I have come across this dilemma so many times I can't even count. When I was younger and didn't have my own money, I naturally didn't tip because I was never carrying enough extra cash to be able to.
And now that I have my own money, I still don't carry cash so when I blew out my tire yesterday, it was only by the grace of God that I happened to have a few dollars in my purse.
And even though my credit card and my car company, both offer roadside assistance, I opted to call AAA, because my husband and I pay for a membership to them.
It was an amazing experience. From the minute I reported the problem till the first call I got from the driver. It was only six minutes. And the driver reported to me that he was only six minutes away. Could this be happening, I thought? Could I be getting Roadside assistance within 12 minutes of reporting a problem? Miracle of miracles I saw the truck pull up.
With one minute to spare, I might add. But now the big question.
How much to tip??
Tipping is always such a difficult custom to navigate in this country. We pretty much understand the places that require a tip, like restaurants, hair salons, etc. But there are so many places where tipping is iffy.
For instance, although it's not exactly customary to tip a guy who delivers things to our home like furniture and appliances, many people feel obligated to. I know that I do.
But what about the roadside assistance guy? Yesterday I immediately had that stomach clench feeling when I wasn't sure whether or not I should tip. And if so, how much. I looked all over the Internet, including on Reddit, (where the people I consider to be the most knowledgeable on the Internet hang out,) and here's what I gleaned from all of my research.
If you opt for AAA, right on their website it will tell you that it is not necessary to tip. Unlike your credit card's roadside assistance program, or that of your car manufacturer, AAA is a service you pay for.
So since I pay for it, do I also have to tip? But at the same time, how can you not? I can't really watch somebody stand (or lie down!) outside my car doing work for me and then afterwards not somehow show my appreciation with a tip.
So here's what most of the web wisdom will tell you. A tire change is worth $5 in gratuity. Unless, as was the case with my experience yesterday, the weather is inclement and a person has to work outside in the wind, rain, snow or extreme cold.
They say that's worth $10. My instinct was to tip him $20 but it was a miracle that I had any cash on me at all and it was a choice of a $10 bill or a $50 bill. The ten won.
What do you think?
Opinions expressed in the post above are those of New Jersey 101.5 talk show host Judi Franco only.
You can now listen to Dennis & Judi — On Demand! Hear New Jersey's favorite best friends anytime, anywhere and any day of the week. Download the Dennis & Judi show wherever you get podcasts, on our free app, or listen right now.
Click here to contact an editor about feedback or a correction for this story.
Weird things NJ taxes - and some they don't
In general, New Jersey assesses a 6.625% Sales Tax on sales of most tangible personal property, specified digital products, and certain services unless specifically exempt under New Jersey law.
However, the way the sales tax is applied in New Jersey sometimes just doesn't make sense.
New Jersey puts out an itemized list for retailers that spells out what is, and what is not, taxed.
Perhaps because this is New Jersey, there are some bizarre and seemingly contradictory listings.
Most affordable places to live in New Jersey
SmartAsset released a study analyzing the
most affordable places to live in New Jersey
. The eighth annual study weighed several factors, including taxes, homeowners' insurance, and home costs relative to the local median income.
More From New Jersey 101.5 FM