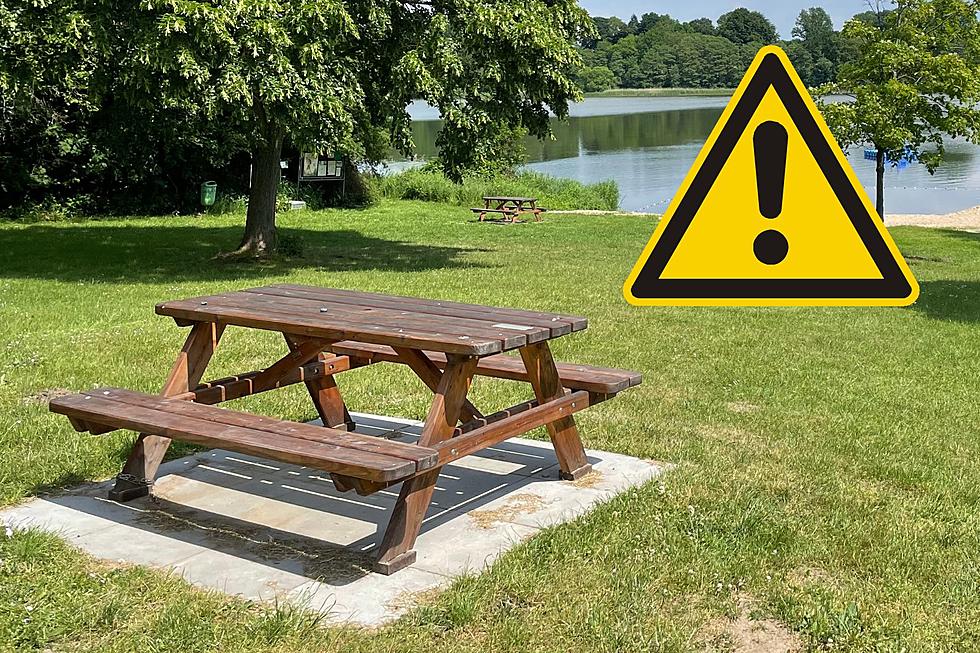 Possible hidden hazard on NJ picnic tables you need to know about
Canva
The warmer weather is in full swing throughout the Great Garden State. And along with beautiful weather are activities often enjoyed outside.
Whether it's a trip to the park, a weekend camping, or a hike in the woods, New Jerseyans know how to enjoy themselves this time of year.
But before you take a rest at that picnic bench, there's something you should be aware of. Not that it's common to come across this at a picnic table or bench, but it does happen from time to time.
And most people wouldn't even think twice or notice this at first. So consider this post as a friendly PSA of what to watch out for before having that picnic.
Here's a look at what we discovered underneath a picnic table while camping this past spring. Again, it's just something to keep in mind before taking a seat.
Potential hidden hazard on NJ picnic tables and benches you need to know about
A hidden danger that could potentially be present without you knowing
NJ county fairs are back! Check out the 2023 summer schedule
A current list of county fairs happening across the Garden State for 2023. From rides, food, animals, and hot air balloons, each county fair has something unique to offer.
(Fairs are listed in geographical order from South NJ to North NJ)
More From New Jersey 101.5 FM