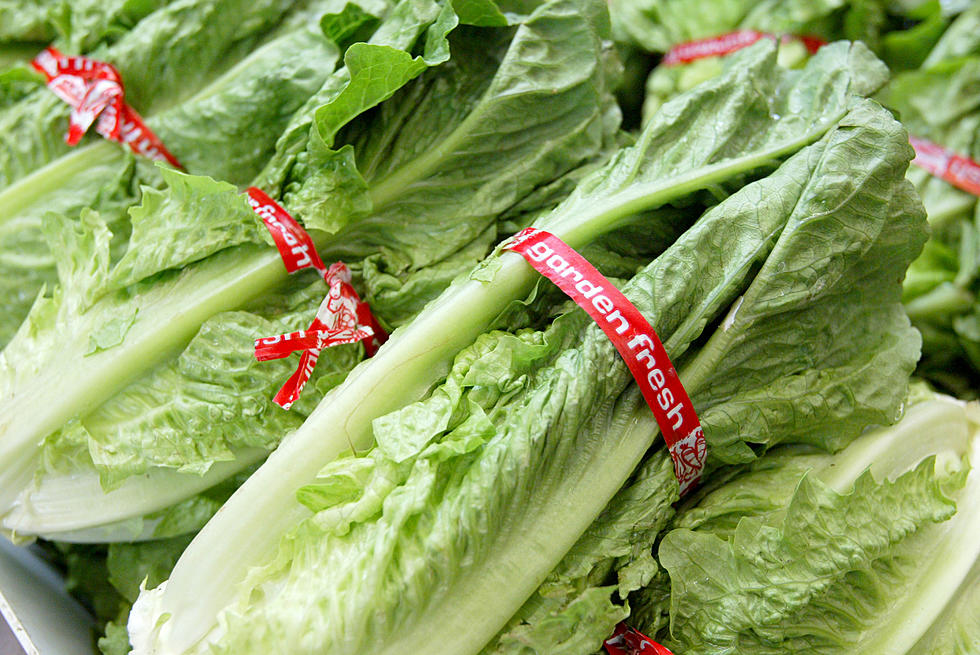 Trash your lettuce! E. coli outbreak in NJ traced to Ariz.
Romaine lettuce (Justin Sullivan/Getty Images)
TRENTON — Chopped romaine lettuce from Yuma, Arizona, is likely to blame for an E. coli outbreak in New Jersey and 10 other states.
The U.S. Centers for Disease Control and Prevention said all Romaine lettuce, including salads and salad mixes, should be thrown away no matter where in the United States it was purchased. Restaurant customers should ask the origin of the lettuce before eating it. If you cannot confirm the source of the romaine lettuce, do not buy it or eat it, the CDC advised.
No common grower, supplier, distributor or brand has been identified by the CDC.
About 90 percent of all the Romaine lettuce grown in the United States between November and March is grown in and around the Yuma area, according to the city's website. The site said there are nine salad factories that produce bagged lettuce and salad mixes and process over 2 million pounds of lettuce per day.
The New Jersey Department of Health said there are seven cases of E. coli reported in New Jersey. Four cases are reported in Hunterdon County with one each in Monmouth, Sussex and Somerset counties.
As part of its investigation, the state's Department of Health investigated the food history data of those affected because it can be very difficult to determine where someone got sick, according to state Epidemiologist Tina Tan
"They could have eaten at several restaurants, at home, or eaten food purchased at a supermarket. Sometimes the source of the food that made people sick is never determined," Tan said.
E. coli, or Escherichia coli, is a bacteria that normally lives harmlessly in the intestines of people and animals. Some types can cause illness through exposure to contaminated food or water, or contact with animals or other people. Symptoms include severe stomach cramps, often bloody diarrhea, and vomiting.
E. coli can be prevented by thorough hand washing after using the bathroom or changing a diaper, before and after food preparation, and after contact with animals.
More From New Jersey 101.5 FM