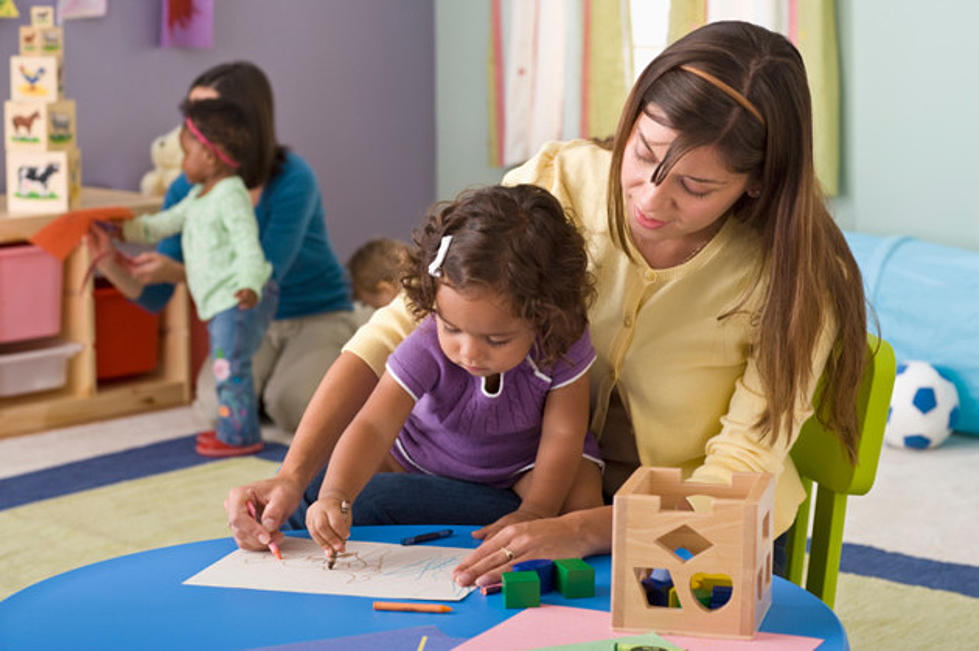 The NJ counties with the most child care options for working parents
ThinkStock
More than 207,000 New Jersey children under the age of 3 live in families where both parents work, meaning some type of child care will be needed. But licensed child care centers in the Garden State only have the capacity to serve roughly 55,600 infants and toddlers, according to a new report.
That's a major gap. And in some areas of the state, the gap is even wider.
Using Census data and information from licensed child care centers, Advocates for Children of New Jersey finds less than a third of children under 3 have access to child care to help them grow and develop.
"Having access to a robust supply of high‐quality licensed child care near their home or workplace is an essential support for working parents," the report states. "Licensed child care programs not only offer parents a safe and reliable child care option while they work, but they can also be a valuable source of early education during the critically important first three years, laying the foundation for healthy development and success in school and life."
The report, No Room for Babies: Center-based Infant-Toddler Child Care in Short Supply, claims just 13.9 percent of infant-toddler child care needs are met in Ocean County — the worst percentage in the state. Atlantic, Cape May and Passaic counties also posted percentages under 20 percent.
Taking a closer look at child care in low-income communities, the report finds zero center-based child care for infants and toddlers in Fairfield Township, Long Branch and Pemberton Township. Parents do have options in neighboring communities, however.
Better than any other county in New Jersey, Somerset County is said to have enough slots available for about 45 percent of infants and toddlers likely to need care. Morris County is the only other county to register a percentage over 40 percent.
Diane Dellanno, a primary researcher with the study, said a major factor driving availability of infant-toddler care is affordability.
"The centers can't afford to provide infant-toddler care and families can't afford to pay for the high costs involved," Dellanno told New Jersey 101.5.
Centers that rely on state subsidies for care receive $160 per week, which amounts to about $4 per hour for an eight-hour day, Dellanno said.
Among the recommendations listed in the ACNJ report is an increase in the subsidy reimbursement rate for infants under 18 months, along with the creation of a multi-tiered reimbursement system that could motivate providers to "move up the quality ladder."
More from New Jersey 101.5:
More From New Jersey 101.5 FM