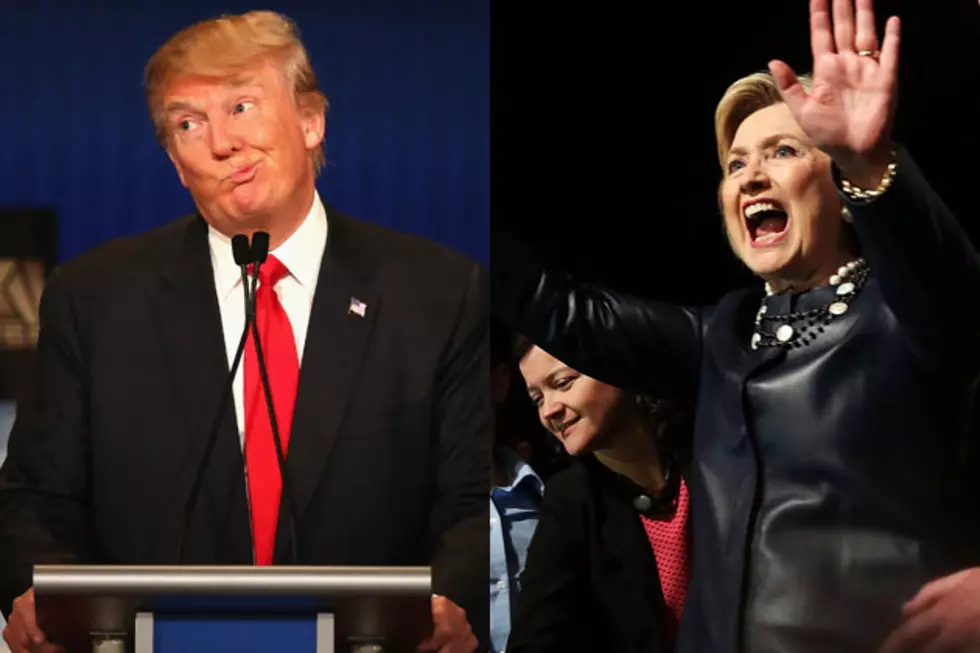 The NJ counties that supported Hillary and Trump the most
Getty Images
New Jersey primary voters on Tuesday helped solidify the leads for each party's frontrunner.
As opinion polls had indicated, Hillary Clinton and Donald Trump cruised to landslide victories Tuesday night in the Garden State.
Clinton won almost every county in New Jersey. Her opponent, Vermont U.S. Senator Bernie Sanders, picked up the rural counties of Warren and Sussex.
Most GOP voters cast their ballot for Trump, who had been endorsed several months ago by Gov. Chris Christie after he ended his own presidential bid.
Democratic primary
Counties that Hillary Clinton won in landslides are darker blue. Counties that Bernie Sanders won or lost by a small margin are lighter blue.
If you're viewing on our mobile app and can't see the Democratic map, click here.
Ohio Gov. John Kasich and Texas U.S. Sen. Ted Cruz appeared on the ballot even though they had already dropped out of the race. Still, thousands of Republican voters — most notably former Gov. Christine Todd Whitman — rejected Trump and voted for Kasich, Cruz or another write-in candidate.
The presidential contest now swings into the general election, with Trump hopeful he might be able to turn New Jersey from Democratic to Republican and Clinton aiming to get Sanders supporters in her camp. New Jersey voters have chosen the Democratic candidate in each presidential election since 1992.
Lucas Biel, of Closter, said he voted for Trump because he is the most realistic of the candidates due to his business experience.
"A lot of people think he's an extremist, but at certain times you have to take certain measures," he said. "And he knows economics the best out of the three."
Trump picked Christie to lead his White House transition team, but Christie's backing in New Jersey might not go too far with polls showing he's at record-low approval. In response to a question about whether he could win New Jersey in the general election recently, Trump replied, "I am New Jersey."
Republican primary
Counties that Donald Trump won by higher margins are darker red.
If you're viewing on our app and can't see the Republican map, click here.
The Associated Press contributed to this report.

More From New Jersey 101.5 FM