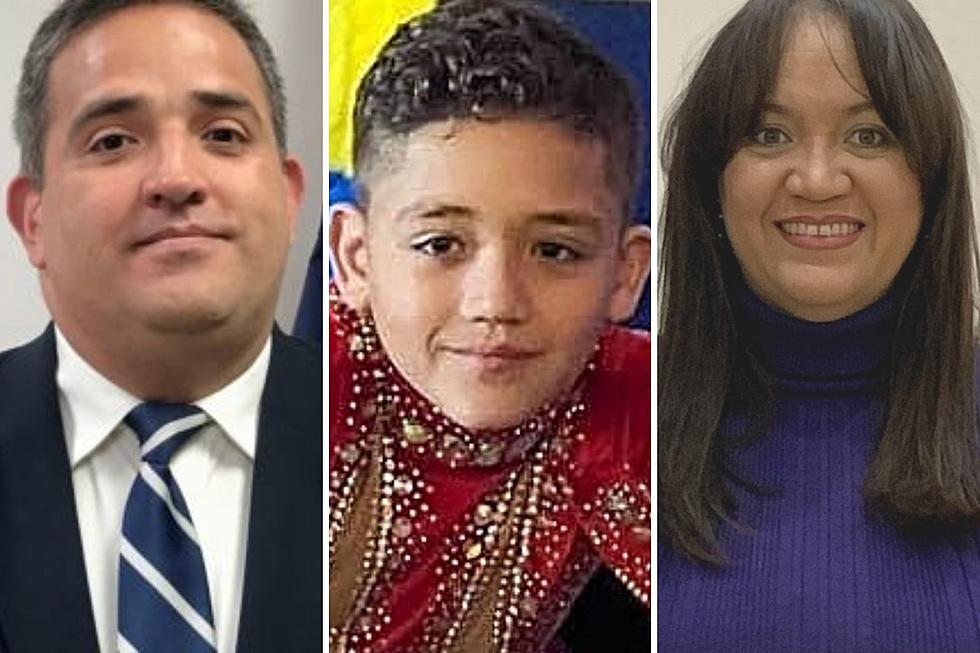 Son of Linden, NJ BOE member and councilman dies suddenly
Carlos Rivas (City of Linden), Ariel Rivas Rosado, (Krowicki McCracken Funeral Home), Dayanara Rosado Quezada (Linden Board of Education)
🔴 Ariel Rivas Rosado died as the result of "a tragic accident that no parents should have to endure," according to Mayor Derek Armstead
🔴 He is the son of Linden Board of Education member Dayanara Rosado Quezada and 5th Ward Councilman Carlos Rivas
🔴 The 10-year-old was following his parents' footsteps into community service and was also a salsa dancer
---
LINDEN — A city is the death of the 10-year-old son of a Board of Education member and city councilman.
Ariel Rivas Rosado, who passed away Friday, is the son of Linden Board of Education member Dayanara Rosado Quezada and 5th Ward Councilman Carlos Rivas. Linden Mayor Derek Armstead the boy's death was "a tragic accident that no parents should have to endure" but did not disclose any details.
"It is important to remember that we are all family in Linden. To say we are deeply saddened by this loss is a severe understatement. There simply are no words to describe the trauma, heartbreak and sorrow that we are all experiencing," Armstead wrote on his Facebook page.
Helping others at a young age
Following the example of his parents, Ariel was involved with his community helping others. He attended School 4 in Linden where he was a member of the school safety patrol which made him feel like he making a difference in the life of his classmates.
"Ariel was full of life, happy, respectful, sweet, and kind. At his young age he loved helping out. He became the shining star of the Mayor's Youth Commission Dine to Fundraiser for the LHS class of 2023," Mayor Derek Armstead said.
He placed first at the World Salsa Summit in Miami in January, according to his obituary, and was preparing to perform for his school at the annual Kids Hearty Breakfast.
Helping the family
Friends have created a GoFundMe page to assist his family with funeral and repast expenses.
Visitation for Rosado is Friday from 5 - 9 p.m. at Krowicki McCracken Funeral Home
in Linden. His funeral is Saturday at 10 a.m. at Linden's St. Elizabeth of Hungary Roman Catholic Church.
Dan Alexander is a reporter for New Jersey 101.5. You can reach him at dan.alexander@townsquaremedia.com
Click here to contact an editor about feedback or a correction for this story.
OMG! Cutest pets in New Jersey!
Every NJ celebrity with a star on the Hollywood Walk of Fame
LOOK: These are the most Instagrammed sports stadiums in the world
OLBG
analyzed Instagram hashtags & revealed the most Instagrammed sports stadiums across the world, including those here in the United States. The top 10 are listed below, based on available data from February 7, 2023.
More From New Jersey 101.5 FM