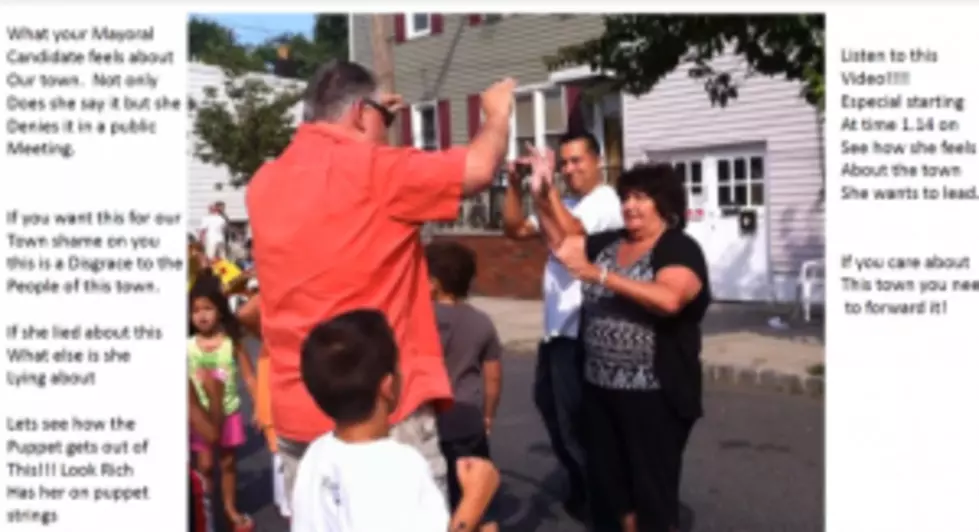 Should an Alleged Racist Tirade Cost a Job? [POLL/AUDIO]
Youtube
Looks like a "Sterling" grows in Belleville, albeit on a much smaller scale; but just as damning comes this out of that tony burg!
A woman heard on a message machine uttering a racist comment in the background of a phone call being made is causing a ruckus.
According to a story on nj.com: The woman, Marie Strumolo Burke, is presently a member of the town council and will be running for mayor in this June's election.
It turns out that a Michigan forensics lab has authenticated that the voice heard in the background is actually that of Strumolo Burke, however they can't be fully certain until she herself provides the lab with a sample of her voice.
Unlike Donald Sterling, who admitted that the voice on the recording his girlfriend taped while they were having an argument was his, as stated above, Burke has publicly denied making those remarks.
And 85 percent is not 100 percent.
However should the allegation, along with the forensic examination of the recording as it stands now, boot Burke from the mayor's race, and indeed from the council?
I'd be happier if indeed there were either an admission of guilt and/or her submitting to a voice analysis.
Listen for yourself and decide, but remember, there is an obscene racist comment in the recording.
Should the alleged racist tirade made by a Belleville councilwoman boot her from the council and the mayor's race?