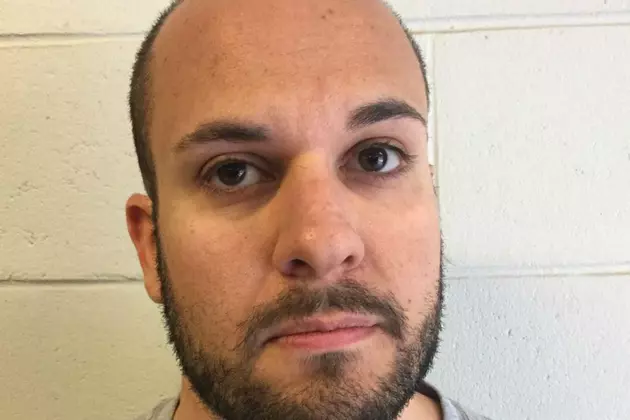 Sex misconduct case: Teacher, student called each other 200 times
Middlesex County Prosecutor's Office
HILLSBOROUGH — A local high school teacher accused of sexual misconduct with a student has admitted he kissed the 17-year-old girl — and she's told authorities the same — according to court documents.
Kenneth Shindle was arrested last month after police were called to his Plainsboro home for a report of an argument with the 17-year old student.
Over the course of five months, the man and teen called each other more than 200 times, NJ.com reported, citing a probable cause affidavit filed in support of a complaint.
The complaint also reportedly said Shindle "had unsupervised visits at his residence with the student," and that both told authorities they'd kissed on Shindle's couch on May 6.
Shindle, an English teacher at the high school for the past five years, was charged with two counts of second-degree endangering the welfare of a child. One count was for allegedly engaging in sexual conduct that would impair or debauch the morals of a child, and one count for causing harm to the child making her an abused or neglected child.
At the time of his arrest, Shindle had been suspended from his position at the school. A statement from the school district at the time said there was no comment on his arrest, but that school officials were "working in full cooperation with law enforcement."
NJ.com reported that Shindle was released from custody after his arrest and is on weekly court-ordered monitoring.
Thomas Campo, an attorney representing Shindle, said he had no comment on the case.
More From New Jersey 101.5:
More From New Jersey 101.5 FM