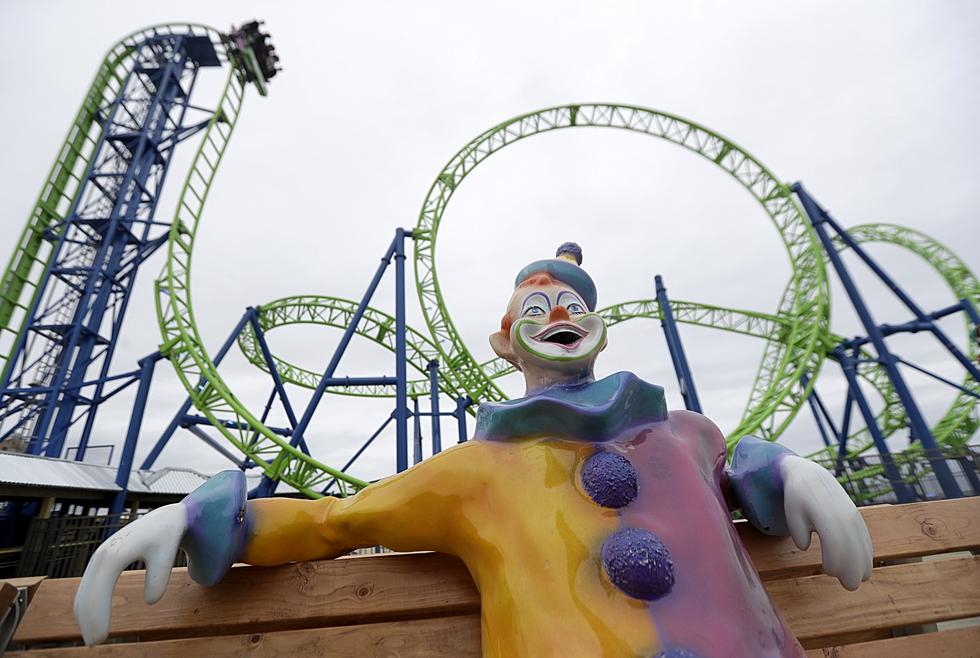 Seaside Heights, NJ overcomes and is becoming a great destination
AP
I've spent years down in Seaside Heights through my appearances and shows in the summer and hosting the Polar Bear Plunge in the winter and have witnessed the slow but evident transition of the town getting away from the nightclub troubled reputation to a family-friendly environment.
Seaside Heights has worked hard in trying to develop a better reputation for their beloved borough. They've taken great strides in making sure that more people and families come back to Seaside Heights through business and residential redevelopment.
Christopher Vaz, administrator for Seaside Heights, has pointed out that they have made a point of ridding stale and stopped development that's been lying dormant for years and replacing it with builders and developers who will make those projects appealing and profitable to current and future residents and businesses along with profit for Seaside Heights.
Seaside Heights now boasts one of the newest and widest boardwalks on the Jersey Shore after rebuilding following Sandy and a post-Sandy fire destroyed large portions of the historic boardwalk. It gave the borough the opportunity to replace the worn, torn and damaged sections of the boardwalk with new specialized timber that would last longer and have a great appearance.
The nightclub scene in Seaside Heights made famous by the MTV show "Jersey Shore" with Snookie and pals is not what it used to be. Gone are the big nightclubs and knucklehead antics that gave Seaside Heights a tarnished reputation.
Every boardwalk up and down the shore has problems and Seaside Heights is no exception but the bad activity is nowhere near what it used to be. Chief of Police Tommy Boyd has a terrific reputation for keeping order while allowing visitors and residents to enjoy what Seaside Heights has to offer.
The boardwalk is cleaner, the businesses are working hard in providing a greater environment and the town is providing entertainment that's family fun and worth the trip.
I'm a fan of Seaside Heights. I encourage you to put away your old stereotype of the town and give it a new try. You, like me, will be glad you did.
The post above reflects the thoughts and observations of New Jersey 101.5 weekend host Big Joe Henry. Any opinions expressed are Big Joe's own.
Click here to contact an editor about feedback or a correction for this story.
New Jersey's smallest towns by population
New Jersey's least populated municipalities, according to the 2020 Census. This list excludes Pine Valley, which would have been the third-smallest with 21 residents but voted to merge into Pine Hill at the start of 2022.
The most Irish towns in New Jersey
Using most recent five-year data from the U.S. Census American Community Survey, we plotted the municipalities in New Jersey with the highest percentage of residents claiming Irish descent. Take a look!
More From New Jersey 101.5 FM