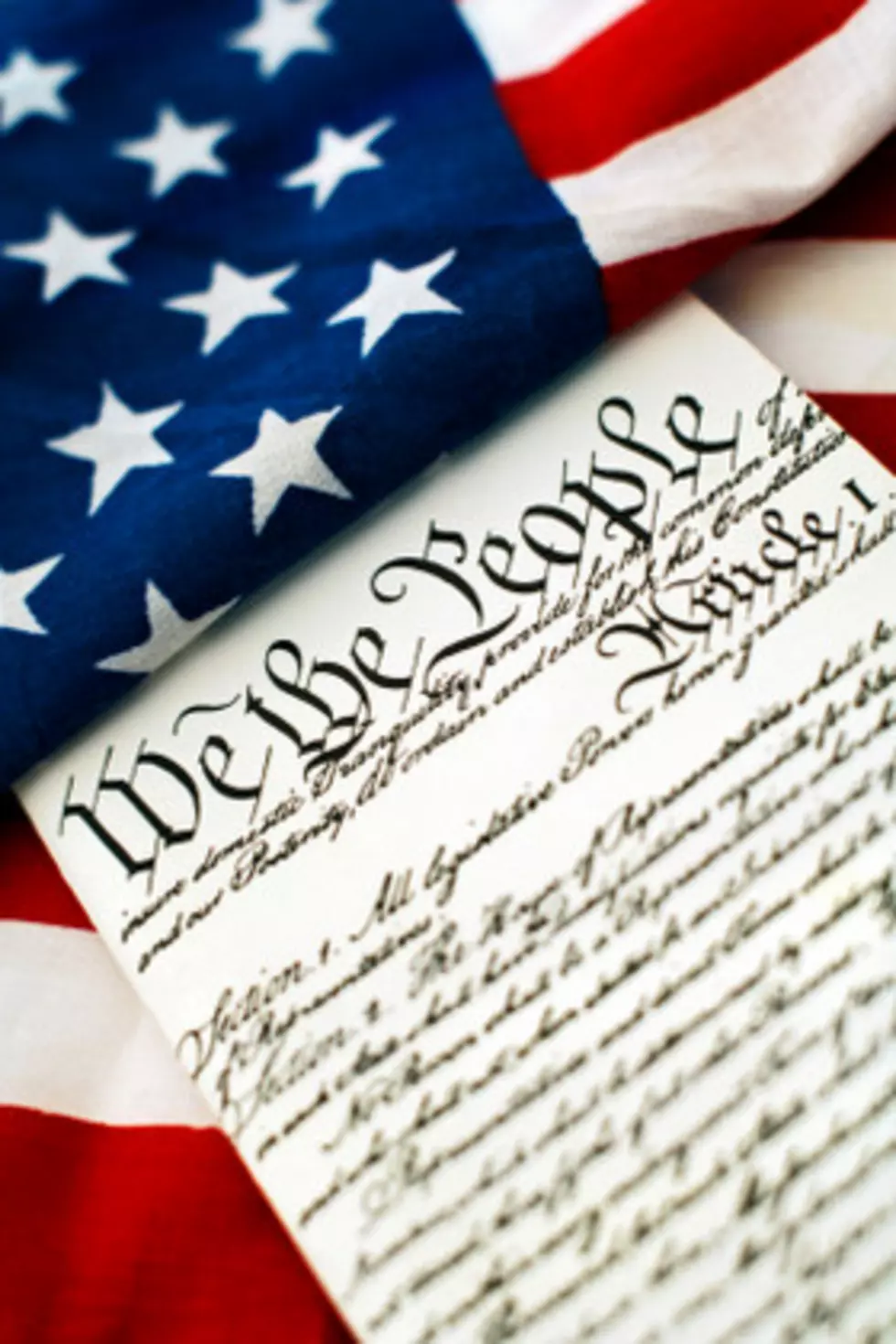 School funding & 'eliminating government' — Democrats' plans for NJ in 2017
ThinkStock
TRENTON — As we kick off 2017, the leaders of the state Assembly and Senate are focusing on their top priorities for the coming year.
Assembly Speaker Vincent Prieto, D-Hudson, says he will continue to focus on anti-poverty efforts, rebuilding the middle class and increasing funding for WorkFirst NJ, the state's welfare-reform program.
"Also, housing is an issue that we need to start trying to tackle — affordable housing. We want to make sure our kids are able to purchase a home or live in the town they grew up in," he said.
Prieto also plans to focus on education.
"Pre- K through 12 is important, as we spend a lot of money, and we need to figure out how do we do better, because that is correlated to property tax relief," he said.
Senate President Steve Sweeney said one of his main priorities for the year is to make sure every school in the Garden State gets their fair funding.
"That will result in tax relief for a lot of communities. It's a measure that has already been passed by the Senate, so I'm going to work with my colleagues in the Assembly to get that passed," he said
School funding is also a top priority for Gov. Chris Christie in his last year in office. But Christie's proposed reform, which would divide state education funding equally among all students has been dismissed by many Democrats and education advocates because it would dramatically slash funding for poorer districts.
On Tuesday, state Sen. Nilsa Cruz Perez and Assemblywoman Patricia Egan Jones, two Democrats who represent the 5th Legislative District in Camden County, signed a letter to Sweeney and Prieto calling on a new approach to school funding.
The two lawmakers pointed out that Jersey City — one of the original so-called Abbott districts that receive a lion's share of the state's school funding because of their high levels of poverty — has provided tens of millions of dollars in property tax breaks to wealthy developers while other middle class communities have had to raise property taxes in order to fund their school budgets.
On Wednesday, Assemblyman Jack Ciattarelli, R-Somerset, who is running for governor as a Republican, applauded his Democratic colleagues' call for reform.
"We will never solve the property tax crisis in New Jersey until there is honest discussion on how the state funds nearly 600 school districts," Ciattarelli said.
Other priorities for Prieto include working on earned sick pay legislation and expanding family leave.
Another focus for Sweeney will be expanding shared services.
"This has been a priority of mine since I got into government. You know we can do things cheaper, and we can do it more efficiently."
He pointed out "sometimes it's hard for someone to give up their little piece of the turf, but in order to reduce costs in New Jersey — and we can reduce costs — we need to eliminate government."
As an example, Sweeney noted Gloucester County has eliminated all of their jails and is now saving $14 million annually.
"There's a lot of money to be saved, a lot of money to be saved by just being more efficient in the way you operate government."
Both Sweeney and Prieto are vowing to work together and with Christie to get things accomplished.
"Great legislation doesn't get anywhere because somebody loves it, somebody hates it. Good legislation, everybody can live with," said Prieto.
"When you work in the Statehouse you have to hang up your ego as you walk in the door and then you do the things are best for the residents of the state of New Jersey and for their quality of life."
Sweeney added: "I don't want to waste a year of doing nothing, I really would like to get things accomplished this year, and that means continuing to try to work with Speaker Prieto and Gov. Christie. We need all three to get things done and we're going to work real hard to continue to get some things done this year. It's not about anyone's legacy; it's about progress."