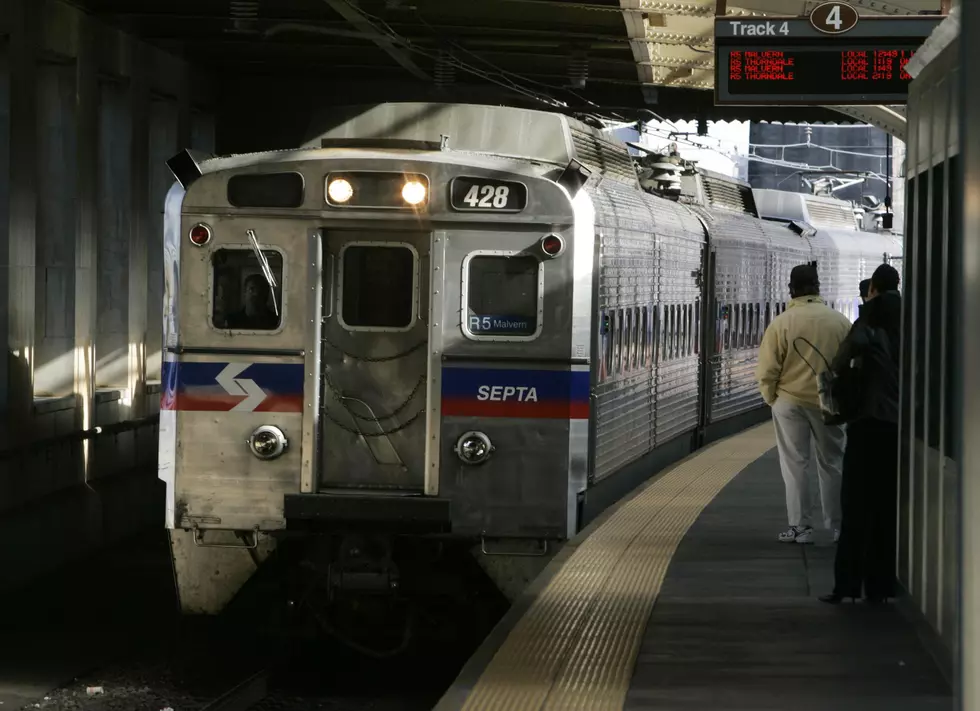 Philadelphia-area transit woes projected through Labor Day
FILE - A SEPTA regional train, the R7, rolls into 30th Street station in Philadelphia in this Nov. 16, 2004 file photo. (AP Photo/Jacqueline Larma, File)
Philadelphia's main transit agency doesn't see a quick fix for its regional rail issues, projecting that a majority of the fleet it has sidelined because of structural issues will remain down until at least Labor Day.
But the Southeastern Pennsylvania Transportation Authority expects to add 1,700 seats Monday as transit officials close deals to lease three train sets from New Jersey and Maryland transit services and Amtrak.
SEPTA General Manager Jeff Knueppel said Friday that transit officials are continuing to look for additional leasable equipment. Officials hope the limited addition of seats will relieve some of the pressures the rail system saw in its first week of service since cracks were discovered in suspension systems in all but five of its 120 Silverline V rail cars.
The service saw delayed and packed trains, which had to skip stops nearest to downtown Philadelphia after reaching maximum rider capacities.
SEPTA spokesman Andrew Busch tells Philly.com that the current volume of 35,000 to 40,000 riders is about the maximum capacity SEPTA can handle with the available trains. That's down from its normal weekday ridership of 65,000.
Busch says many riders have apparently started using alternatives, and there has been some increase in ridership on the Market-Frankford line.
Knueppel said officials have not pinpointed the root cause of the structural issue. He said the defect is costing SEPTA "millions of dollars" in leasing and employee overtime costs, as well as for weekly travel credits and refunds to monthly regional rail pass customers because of the problem.
The agency's legal team is reviewing its contract and warranty agreements with South Korean manufacturer Hyundai-Rotem, which produces the Silverline V rail cars.
(Copyright 2016 The Associated Press. All rights reserved. This material may not be published, broadcast, rewritten or redistributed.)
More From New Jersey 101.5 FM