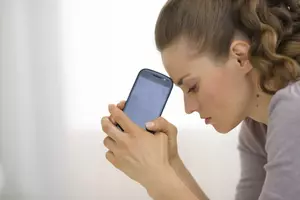 Of course the 911 tax isn't actually going to 911
ThinkStock
Only in New Jersey can you count on the fact that if a tax is supposed to be dedicated to a certain expenditure, you can count on the politicians to take the money for something else.
In the case of the 911 tax of $0.90 on your monthly phone bill, the state has collected approximately $2 billion since 2004. Nearly 90 percent of it went into the general fund, only leaving a few hundred million for the actual infrastructure supporting emergency response.
I had a great conversation with one of the FCC commissioners, Mike O'Reilly, and Congressman Leonard Lance, who are focused on doing something about it. Here's a clip from our conversation on Chasing News:
And my interview with them on the morning show:
Time to stop the politicians in Trenton from raiding every pile of your money they can get their hands on. Thank you Commissioner O'Reilly and Congressman Lance for taking this issue seriously and respecting the taxpayers. Shame on Trenton ... once again.
Bill Spadea is on the air weekdays from 6 to 10 a.m., talkin' Jersey, taking your calls at 1-800-283-1015. Tweet him @NJ1015 or @BillSpadea. The opinions expressed here are solely those of Bill Spadea.
More from New Jersey 101.5:
More From New Jersey 101.5 FM