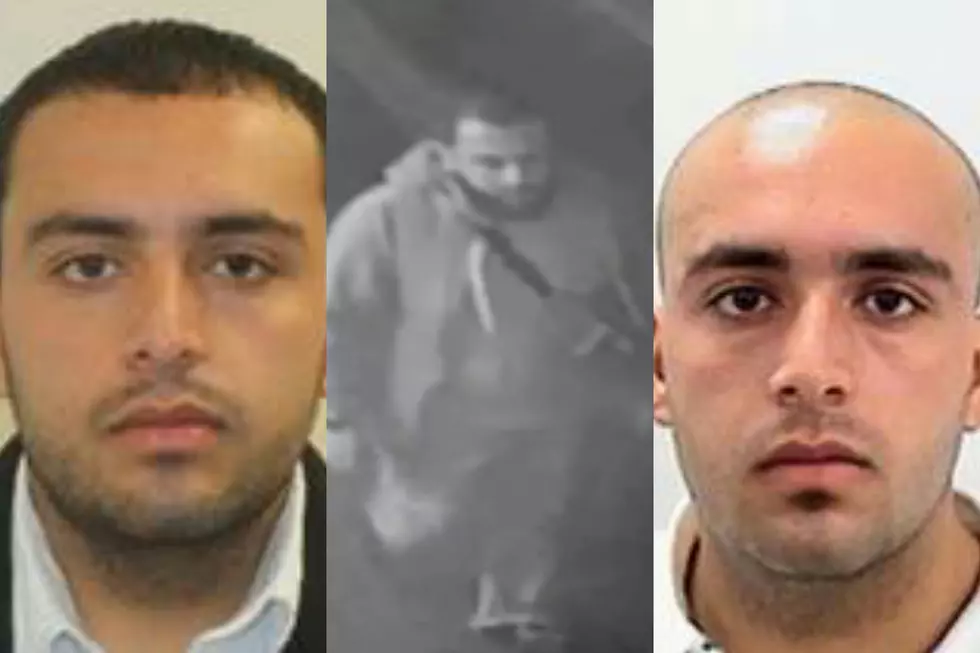 NJ suspect in NJ, NYC explosions has criminal record
Ahmad Khan Rahami (New Jersey State Police)
---
---
ELIZABETH — Ahmad Khan Rahami — the suspect in this weekend's Chelsea bomb attack that injured dozens of people and the bombing targeting a military charity race Saturday morning in Seaside Park — has a record of arrests for violence, New Jersey 101.5 has learned.
Rahami's Elizabeth apartment was surrounded Monday morning after a bomb exploded at the city's Midtown train station. He was captured hours later in Linden after a gunfight with police.
New Jersey State Police said Monday morning they believe the Chelsea incident — which injured 29 people — was connected to the explosion before a Marine 5K in Seaside Park on Saturday. No one was hurt in the Seaside Park blast, which detonated before the delayed race took off.
Rahami, 28, was arrested in Elizabeth in February 2012 on a charge of contempt for allegedly violating a domestic violence restraining order, according to court records. The charge was eventually downgraded and heard in Family Court. It's not clear what the final disposition was.
More recently, on Aug. 25, 2014, he was arrested in Elizabeth in connection with an alleged offense that happened three days earlier. He was charged with aggravated assault with attempt to cause bodily injury, unlawful possession of a weapon and possession of a weapon for unlawful purposes. He was released on $25,000 bail. A Union County grand jury in January 2015 declined to indict him, records show.
At the time, his address was listed as Harbor Terrace in Perth Amboy, not in Elizabeth.
Another person at his last known address on Elmora Avenue in Elizabeth, Najiba Rahami, 51, was arrested in 2010 on child abuse charges. Those were dismissed in 2011 after she completed a pre-trial intervention program. Her relationship to the bombing suspect was not immediately clear Monday morning.
New Jersey 101.5 is seeking more information about all of those incidents.
Authorities are investigating a series of explosive discoveries Monday.
In issuing an alert and wanted poster, the FBI initially made no mention of explosives found in Seaside Park and Elizabeth. But his last listed address in public directories was at the same location authorities had surrounded on Elmora Avenue after two homeless men found several explosive devices in a backpack in a garbage can near the downtown Elizabeth train station. One was detonated as authorities attempted to deactivate it.
An explosion in Manhattan on Saturday, hours after the blast in Seaside Park, injured 29 people.
The FBI asked that anyone with information about Rahami's whereabout to call the FBI tipline at 800-CALL-FBI (800-225-5324)
— With reporting by Sergio Bichao
More From New Jersey 101.5 FM