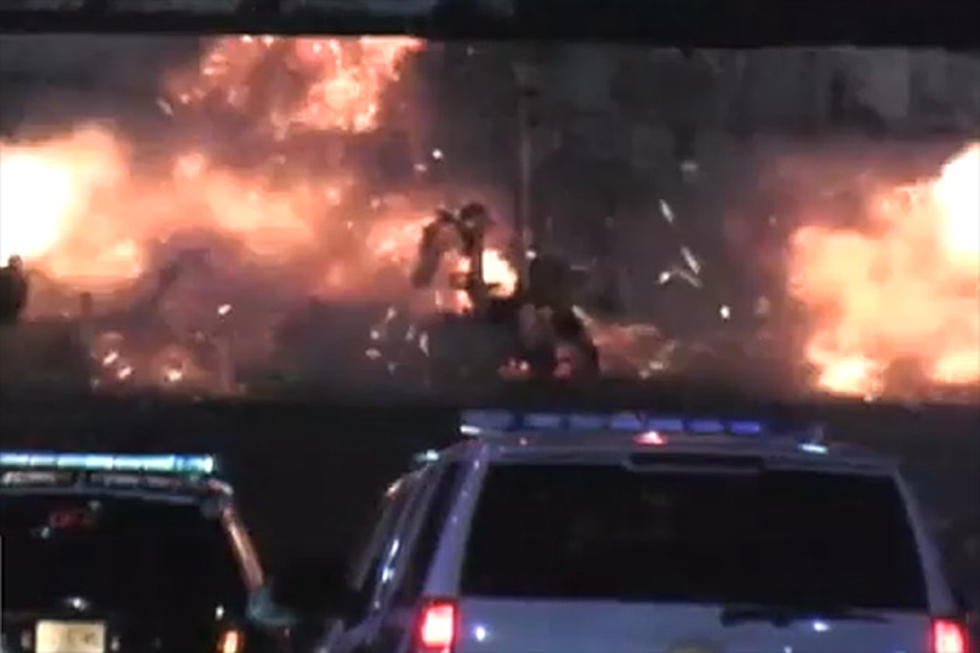 Apartment in Elizabeth surrounded after bomb goes off near train station
From video posted to YouTube by MenOfValor12
***
ELIZABETH — Police surrounded a building in Elizabeth hours after the discovery of five explosive devices near the NJ Transit station in the city's Midtown.
New Jersey State Police have said the Seaside Park and Chelsea incidents appear related, but had not yet said as of about 10:45 a.m. if the discovery of explosives in Elizabeth was considered connected as well.
The building at Elmora and Linden Avenues has a business on the lower level and apartments above. The apartment is located several blocks from a NJ Transit station where the devices were discovered late Sunday night.
Two tow trucks were admitted to the scene Monday morning to remove a white Infinite and a black Toyota.
FBI Special Agent Michael Whittaker said early Monday "there was a suspicious package at the Elizabeth train station containing multiple explosive devices" and the FBI and law enforcement were processing evidence and rendering the area safe. One of the devices exploded when bomb techs from the FBI, Union County and New Jersey State Police tried to disarm it, according to Whittaker, who said there were no injuries in the explosion.
Service on the Northeast Corridor and the North Jersey Coast Line resumed at 5:30 a.m. Monday morning following the investigation into the discovery of the explosive devices. NJ Transit's Nancy Snyder warned that delays are likely.
Snyder said the devices were not found on NJ Transit property.
Snyder said that bus customers should expect heavy ridership on Monday morning and build in extra travel time due to the suspensions.
Amtrak service was also suspended and the service said trains have been brought into stations to allow passengers to get off if they wish. About 2,400 passengers were on its trains on the Northeast Corridor when service was shut down late Sunday.
NJ Transit and private carrier buses and PATH are cross-honoring NEC and NJCL rail tickets and passes. NJ Transit and private carrier buses and PATH are cross-honoring NEC and NJCL rail tickets and passes.
Whittaker asked anyone with information about the incident to call 1-800-CALL-FBI.
The Associated Press contributed to this report
More From New Jersey 101.5 FM