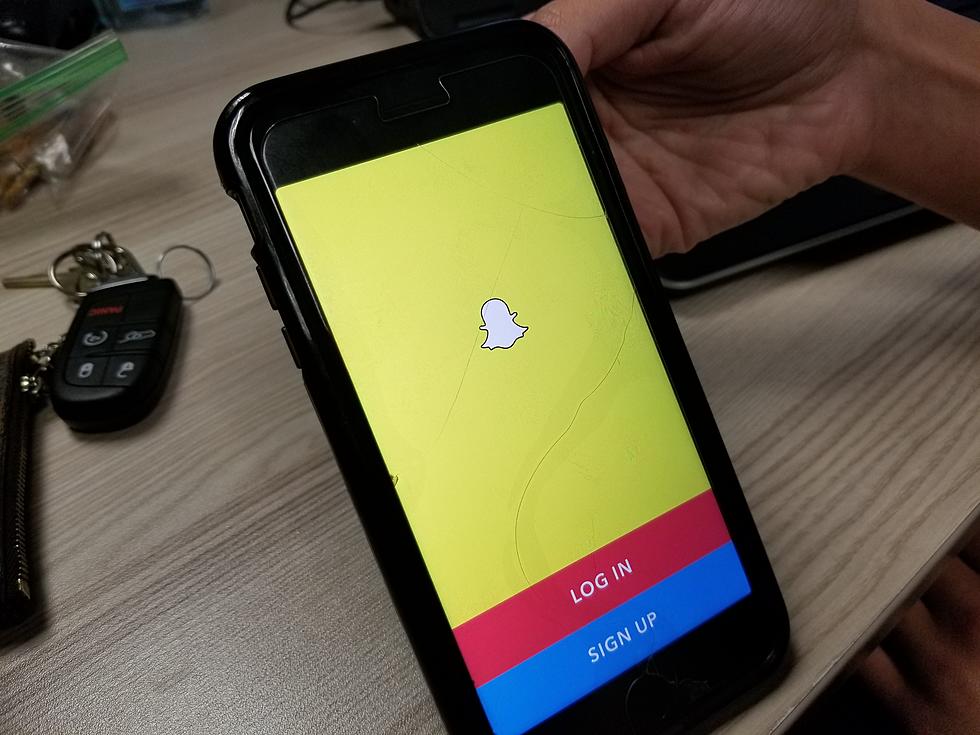 NJ school district to parents: Keep kids off social media until 13
Snapchat app (Dan Alexander, Townsquare Media NJ)
MANALAPAN — The parents of student in a Monmouth County school are being asked to sign a pledge to keep their kids under the age of 13 off social media because the superintendent believes they are simply too young to handle it.
Parents at this week's Back to School nights in the Manalapan-Englishtown school district got the additional lesson about the dangers of social media as the district's response to a misunderstanding between fourth- and fifth-grade girls and seventh- and eighth-grade boys in a chatroom using an app called House Party that led to a threat, according to superintendent Dr. John Marciante.
"They got angry at the girls and they threatened to shoot up the Clark Mills School. I had to shelter in place for the entire district the next day and I ended up sending a letter to the parents where I basically said they need to observe and control the use of social media by their children. Their children are not emotionally mature enough to handle it," Marciante said.
A question by a reporter about what the district's next steps would be led to a discussion with Cindy Cimino, the school's anti-bullying coordinator, who suggested a pledge for students starting in the third grade.
"It's before when the children have gotten, shall we say, attached to these social media sites," Marciante said.
He said that over half of the parents at the Back to School nights have watched a presentation by Cimono and signed the pledge. It's been a learning experience for many parents, who were shown by Cimino how to control their children's access to apps.
"Parents have thanked us. The children want to use these apps and we feel this is our way of supporting the parents. Our belief is that none of your friends are on the app there's not reason for you to be on it either," Marciante said.
The 64-year-old superintendent was surprised at how the icons on an app can appear to represent one thing but their function can be quite another.
"There's one app that looks like a calculator but can be used to hide pictures on. It is amazing what is being created out there and attract these children," he said. "They know much more than we do. For the children's sake we have to take control of this interaction in an environment they aren't ready for."
New Jersey Attorney General Gurbir Grewal recently identified apps that child predators are using to attract unsuspecting children.
"Make sure that the apps on your children's devices are age appropriate. Talk to your children about social media. Let them know that the people they encounter may not be who they initially seem to be, and warn them not to share personal information or pictures with strangers they encounter on the internet," Grewal said.
More From New Jersey 101.5 FM