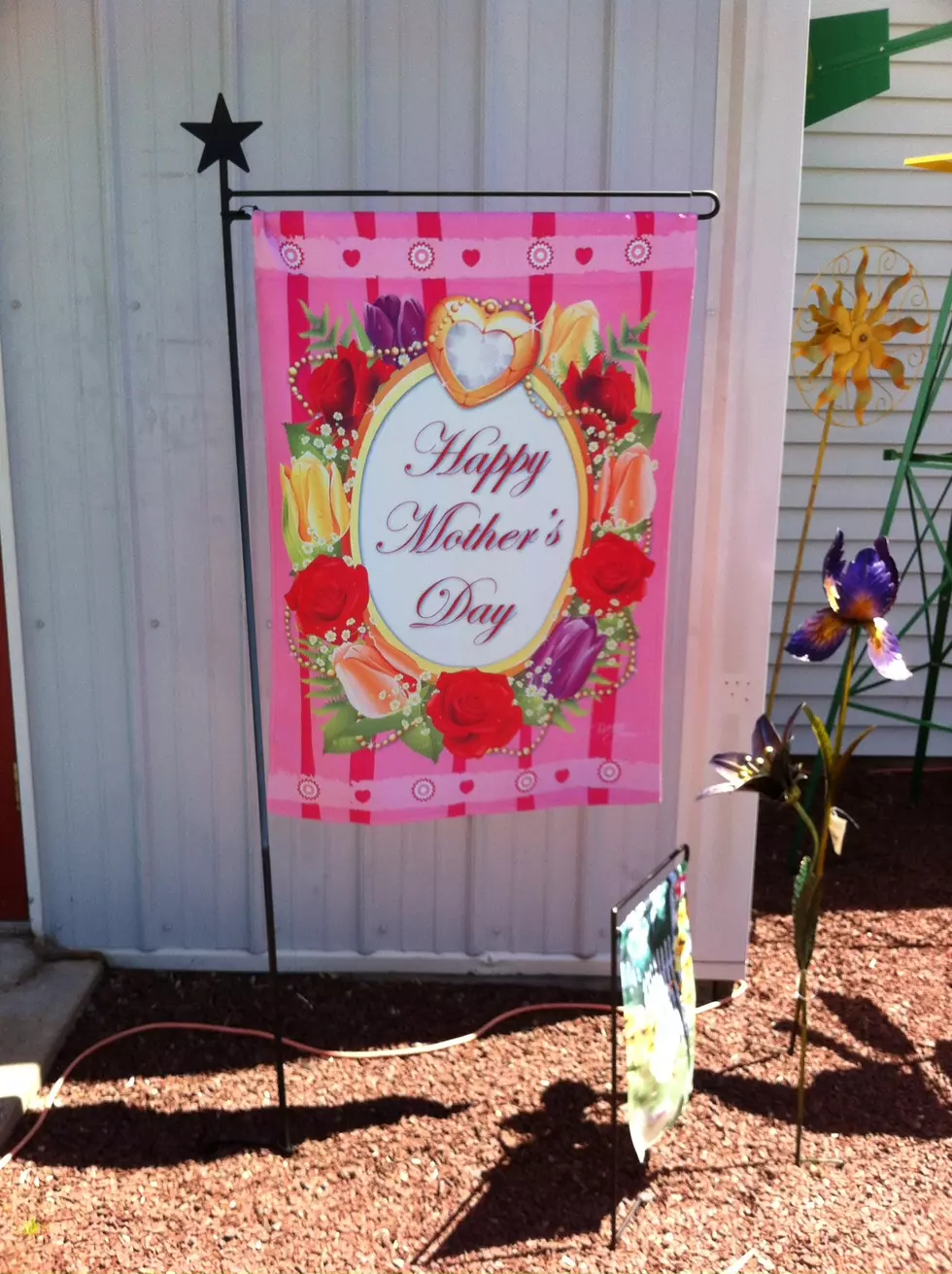 Mom's monetary worth on Mother's Day 2018
The yard sign says it all! (Craig Allen photo).
TODAY...Mother's Day is a big day for Mom...and a big day for retailers!
According to the National Retail Foundation, today's spending was expected to reach a near-record $23.1 billion dollars, at an average of $180 per person.
That's down slightly from last year's record $23.6 billion, the highest total in the 15 years of the survey.
Jewelry, dinner out (or brunch with mom), flowers, and giving gift cards are the biggest Mother's Day items.
In the survey, conducted last month, people aged 35-44 were expected to be the biggest spenders ($224), while 18-24 year age group was expected to use their smartphones and online skills to comparison shop for Mom.
So...with all this in mind, you might ask: What is Mom worth?
Being a mom has always been a 24-hour-a-day job, with it's own rewards...but, what if Mom got a salary for all that she does?
Insure.com, a consumer insurance information site, puts out an annual "Mother's Day Index," which calculates value of what Mom does for her spouse, the kids, and the home...all based on Labor Department statistics.
For example, the value of meal preparation (14 hours per week...seems low to me) is based on the job "Cook," at $7,662 total per year.
Driving is based on being a chauffeur/taxi driver (9 hours per week), at a total of $6,786.
Helping with homework (teacher/instructor at 10 hours per week) $7,860.
Taking care of the kids (childcare worker at 40 hours per week) $23,452.
Cleaning/laundry (maid/housekeeper at 10 hours per week) $5,551.
Planning parties (event planner at 8 hours per week) $1,363.
Hair Stylist (hairdresser at 30 minutes per week) $325.
Shopping for the family (personal care aide, at 3 hours per week) $1,829.
"Finding out what the kids are up to" (private detective at 5 hours per week) $904.
That's just a few of Mom's "jobs."
Note that this is the 2017 total...last year's numbers are the latest available...so, give Mom a cost of living increase (at least)...please!
Of course, Mom is...PRICELESS.
More From New Jersey 101.5 FM