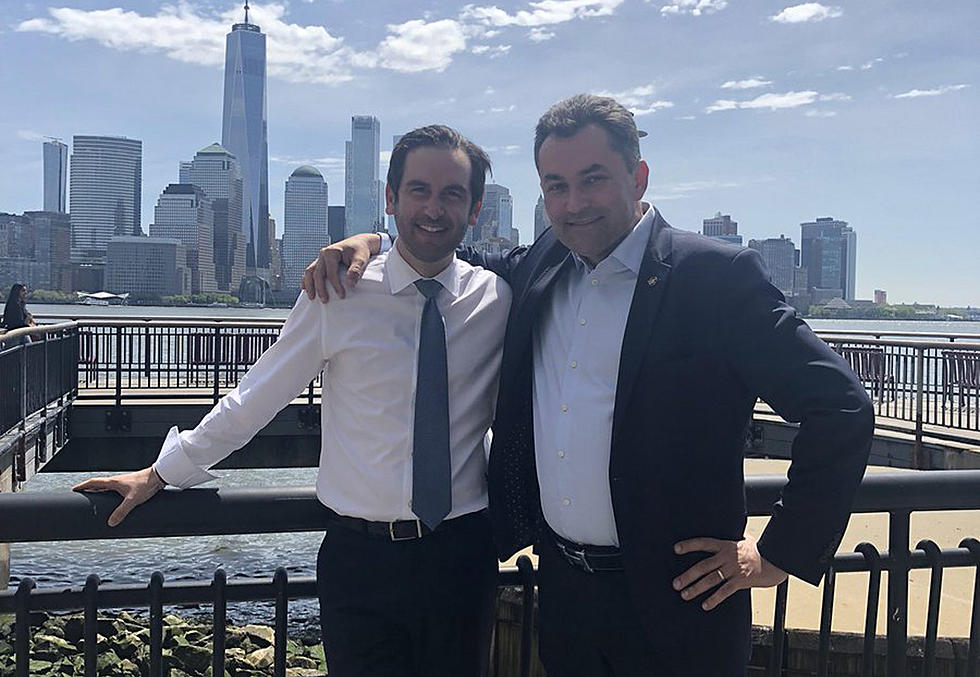 Jersey City reaches agreement on moving massacre memorial
(Steven Fulop via Twitter)
JERSEY CITY — The contentious debate over where to move a statue honoring a Polish historical moments has been resolved.
The Katyn Forest Massacre Memorial Committee announced Friday that they had accepted an offer by Mayor Steven Fulop to put the monument at the foot of York Street on the Hudson River waterfront.
In a message on his Twitter account, Fulop said full details would be announced on Monday.
The statue honors the murder of 22,000 Polish officers in April 1940 and depicts a soldier with his hands tied behind his back being impaled by a bayonet. It was a gift to the city in 1991 and was placed at Exchange Place.
Fulop announced plans to move it to make room for development but was criticized for not consulting with representatives of the Polish-American population. He told New Jersey 101.5's Bill Spadea that the Polish ambassador to the United States was also upset by the proposed move.
The move was prompted by city developers who believed the striking statue was too gruesome for the neighborhood.
Two lawsuits ha been filed as local groups seek a restraining order to stop the city from removing the statue from it's current waterfront location.
"I met with Eric Lubaczewski + senior officials from the Polish Govt + we have a resolution as a win-win," Fulop said on Twitter. "The goal was one that respects/cares/keeps the monument in an extremely prominent location to honor sacrifices while also giving Jersey City a chance to re-purpose our waterfront."
"Thank you for a productive conversation on multiple fronts. Outside of the resolution on the monument these gentlemen invited me to join them in a trip to visit #Auschwitz which I will take them up on."
More From New Jersey 101.5 FM