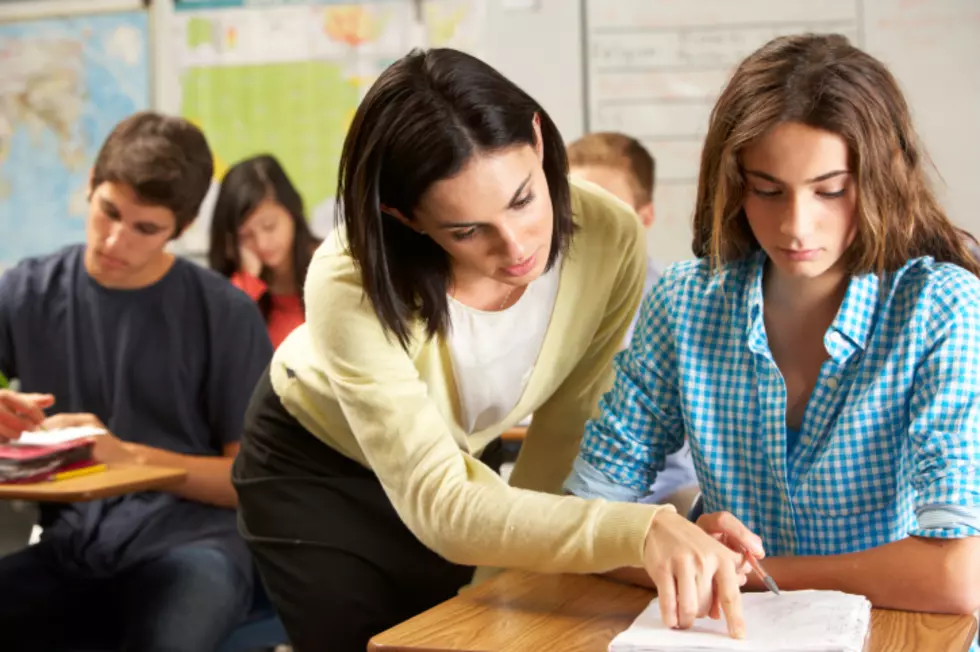 Here's how NJ educators want to see school money spent
monkeybusinessimages, ThinkStock
They put out close to $500 of their own money on an annual basis to prepare their classroom and students, but higher salaries aren't the number one focus of educators in New Jersey when it comes to funding priorities.
Instead, they're interested in a better relationship with families and the community. In turn, that could alleviate some outside issues that get in the way of providing a successful education.
In a Scholastic survey of educators from Pre-K to grade 12 in New Jersey, 51 percent cited programs that support family and community engagement as a top funding priority. Another 60 percent said they want professional development to work with families. Both of those percentages heavily outweigh the national numbers, also analyzed by Scholastic.
"The teachers that we surveyed in New Jersey really value the home and school connection, that family and community engagement," said Michael Haggen, chief academic officer with Scholastic. "New Jersey teachers are saying that we realize our families are coming with barriers and here's what we'd like to do about it."
In the survey, 83 percent of Garden State teachers and principals said many of their students face barriers to learning from outside the school environment, such as a family crisis, poverty or coming to school hungry.
While nearly all New Jersey educators say that involving families in children's learning is important for student success, 79 percent say they need help. Just 61 percent site ongoing two-way communication with families, but 89 percent say that type of communication is necessary. About 7-in-10 encourage reading aloud or independent reading at home, but just 5-in-10 say that's actually happening.
Compared to nationwide numbers, New Jersey educators are more likely to encourage summer reading — 84 percent vs. 64 percent.
In the same survey, it was revealed that teachers in the past year have spent $482 of their own money on student and classroom needs. Forty-six percent of teachers in the state receive discretionary funds from their school district or PTA, the survey finds.
Haggen said New Jersey teachers' annual salary of $69,000 is the sixth-highest in the country.
More from New Jersey 101.5:
More From New Jersey 101.5 FM