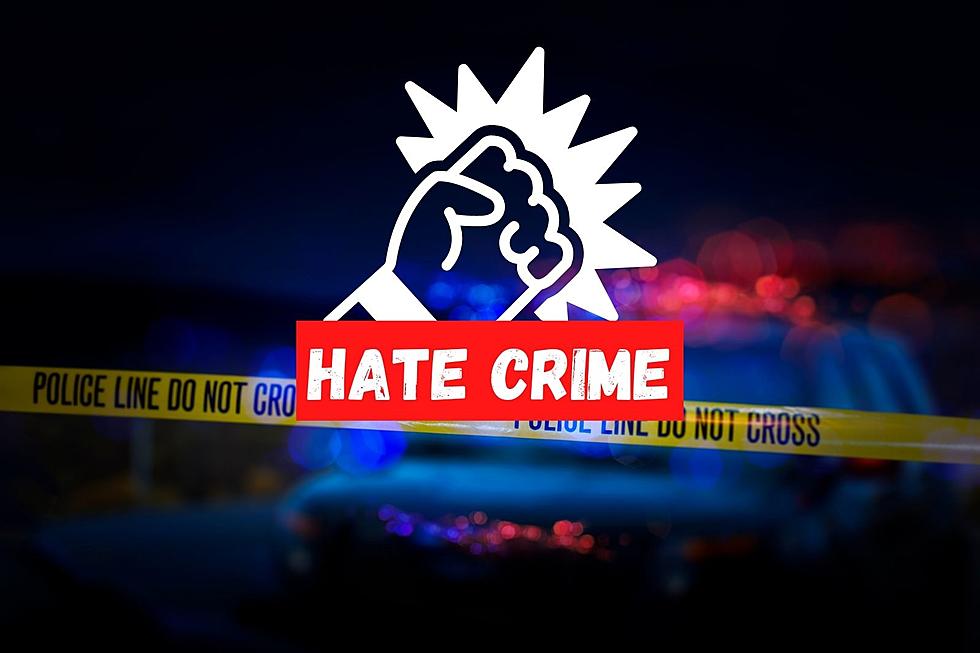 Hate crimes are increasing and the FBI in NJ is mobilizing
⚫ The NJ FBI is stepping up efforts to crack down on hate crimes
⚫ Hundreds of cases are reported every year in New Jersey
⚫ The Bureau is encouraging members of the public to report any suspected hate crimes
---
Because of a disturbing new trend, the FBI will soon be meeting with religious and community leaders from all over the Garden State.
According to Jim Dennehy, the special agent-in-charge of the FBI in New Jersey, new information that's been gleaned from 2021 data shows an 11% uptick in hate crimes nationally.
In 2021, New Jersey recorded 220 hate or bias crimes. The leading type of crime was anti-Black, with 92 incidents, followed by anti-Semitic and anti-gay crimes.
A meeting with religious and community leaders
Dennehy said at the end of this month a meeting will be held with Homeland Security officials and community and religious leaders "in order to discuss hate crimes, both in the law enforcement arena as well as in all different faiths and members of houses of worship."
He said that investigating hate crimes is now a top concern of the bureau and if you think you may have been the victim of a hate crime, call the FBI right away.
"There might be many reasons why people might not report a hate crime: they're afraid crimes will continue, they might not even know it constitutes a hate crime and that the FBI would get involved."
He said illegal activity based on hate will be forcefully dealt with.
"We have zero tolerance for that. We consider it one of our highest criminal priorities within the FBI, and we want to be able to work with the public," Dennehy said.
He added no matter what the circumstance, "whether there's violence involved or not, that's still a violation of federal law, and we're going to pursue that investigation the same way we would do any other violation of federal law."
What exactly is a hate crime?
He pointed out hate itself is not a crime.
"We respect and we're mindful of protections of freedom of speech and other civil liberties, however, any criminal offense against a person or property motivated by that person's bias is what we describe as a hate crime," he said.
A hate crime may involve someone's race, religion, disability, sexual orientation, ethnicity, gender or gender identity.
The FBI is the sole federal law enforcement agency responsible for investigating hate crimes.
To contact the FBI about a possible hate crime you can call 1-973-792-3000 any time of the day or night, every day of the year.
David Matthau is a reporter for New Jersey 101.5. You can reach him at david.matthau@townsquaremedia.com
Click here to contact an editor about feedback or a correction for this story.
25 True Crime Locations: What Do They Look Like Today?
Below, find out where 25 of the most infamous crimes in history took place — and what the locations are used for today. (If they've been left standing.)
LOOK: Food and Personal Care Shortages We Could See In 2023
Learn about the 13 potential shortages that could impact stores in 2023, from produce and meat to snacks and beverages.
NFL pros from New Jersey
There are more than 60 active pros with NJ roots.
More than 10 players who made it to the NFL conference championship games this year have NJ ties — and four active NFL quarterbacks were born in the Garden State.
Some of them may even be on your fantasy football team.
More From New Jersey 101.5 FM