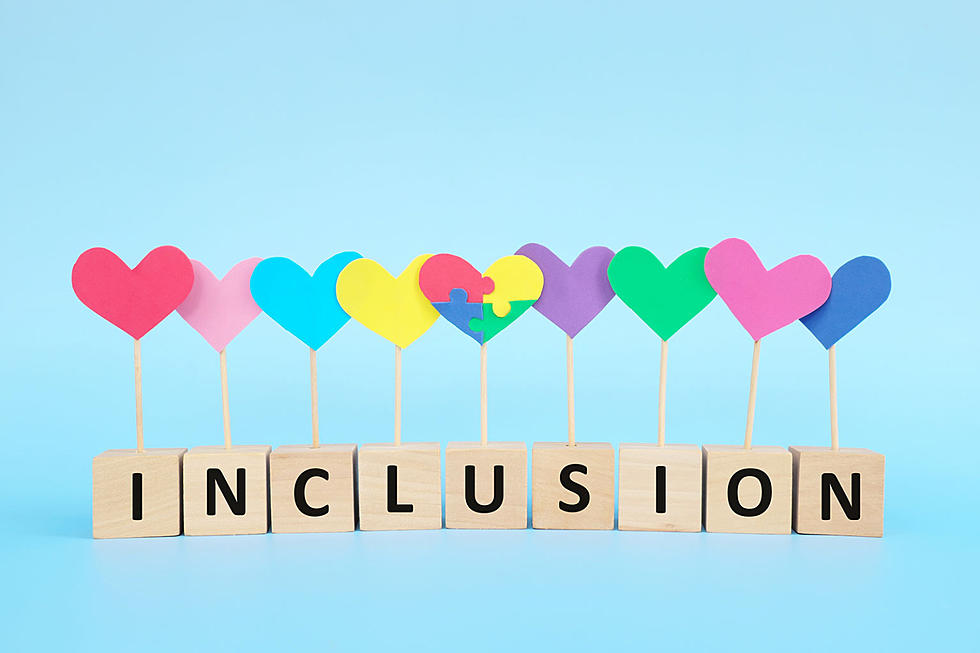 Great Union County events for Autism Acceptance Month
Adobe Express
New Jersey, like many other states in the United States, recognizes April as Autism Acceptance Month. Autism Acceptance Month is a time to promote awareness, acceptance, and inclusion of individuals on the autism spectrum.
During this month, various organizations, schools, and community groups across New Jersey may hold events and activities to increase awareness and understanding of autism, as well as celebrate the unique talents and abilities of individuals on the spectrum.
These events may include educational seminars, support group meetings, art exhibits, and social gatherings.
Here's how Union County is commemorating autism acceptance month. Today Friday, March 31, 2023, is Wear Blue on Friday Day where Union County invites residents and employees to wear blue in recognition of Autism Acceptance Month. So if you see people around town wearing blue today, you'll know why.
But also there will be an Autism Acceptance Celebration on Saturday, April 22 from 10 a.m. until 12:30 p.m. at Mattano Park, located at 360-484 Fifth Ave. in Elizabeth.
This free outdoor event is co-sponsored with the Elizabeth Board of Education of the City of Elizabeth as well as other partners.
Notably, this event was originally scheduled for Saturday, April 1, but due to inclement weather predictions, it's been rescheduled.
Next, there's Light Up for Autism on April 2, where the County of Union will light the front of the Union County Courthouse in blue in recognition of the month. If you live in Union County, they're asking you to light your home up in blue too to show support.
Laurie Berkner, a long-time favorite children's performer will also be participating. Laurie Berkner Live! The Greatest Hits Solo Tour (Sensory Friendly Performance) will take place on April 2 from 12:30 – 1:30 p.m. at the UCPAC Main Stage, located at 1601 Irving St. in Rahway.
The show will feature sensory-friendly theater, music, and dance performances that are specially adapted for children and adults with autism and other sensory sensitivities. If you or someone you know, suffers from sensory sensitivity is, you'll know how difficult it is to find a performance like this tailored to those issues.
And as if all that wasn't enough you can experience the "Night Out with the Red Bulls" game on Saturday, April 15, at 7:30 p.m., at the Red Bull Arena in Harrison. Tickets for the Red Bulls game are $35 and will include a $10 food voucher.
The goal of Autism Acceptance Month is to promote acceptance and understanding of individuals with autism and to encourage communities to create environments that are supportive and inclusive for people on the autism spectrum. And Union County is truly doing their part.
Opinions expressed in the post above are those of New Jersey 101.5 talk show host Judi Franco only.
You can now listen to Dennis & Judi — On Demand! Hear New Jersey's favorite best friends anytime, anywhere and any day of the week. Download the Dennis & Judi show wherever you get podcasts, on our free app, or listen right now.
Click here to contact an editor about feedback or a correction for this story.
Biggest NJ company layoff notices in 2022 and 2023
In some cases, workers may be offered back their jobs or transfers to different locations.
Here's a look at more than a dozen of the biggest announcements within two years.
Most affordable places to live in New Jersey
SmartAsset released a study analyzing the
most affordable places to live in New Jersey
. The eighth annual study weighed several factors, including taxes, homeowners' insurance, and home costs relative to the local median income.
More From New Jersey 101.5 FM