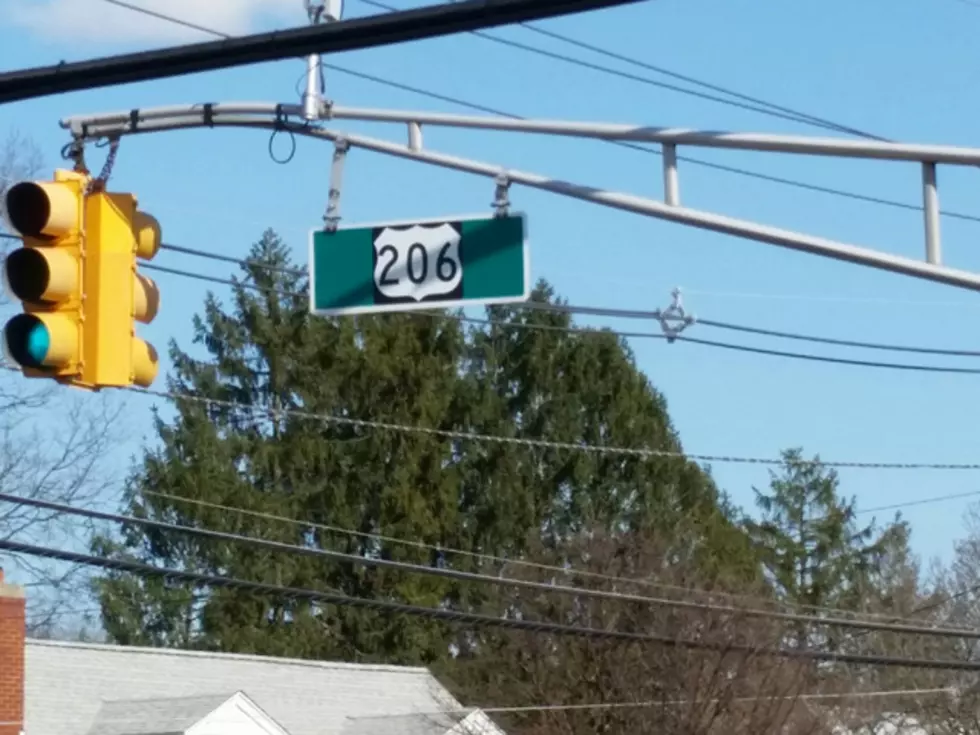 Gas tax hike will help complete Route 206 bypass by 2020
A Route 206 sign in Lawrenceville (Dan Alexander, Townsquare Media NJ)
Currently, the township is working on the permitting process for the rest of the project, which will likely have a $40 to $50 million price tag, said Department of Transportation Spokesman Steve Schapiro. It is expected to be completed by 2020. 
The passage of the 23-cent gas tax made the project's continuation possible, Mayor Frank DelCore said.
"We're grateful that it's back on track," he said. "We're pleased to see that the Transportation Trust Fund issues have been resolved and we can see this projected completed."
Officials from the DOT will hold a public forum on the project in the coming months.
Work on the bypass, a four-mile highway that takes traffic around Hillsborough and to Montgomery, began in 2011 and was scheduled to be completed in three phases. The final two sections of the project have yet to be finished.
Gov. Chris Christie in 2013 formally opened the first leg of the project— a 1.7 mile stretch from Amwell Road to Hillsborough Road —  when he visited the township before his re-election. The bypass, named in honor of former township mayor and Assemblyman Peter Biondi, took three years to complete and cost $44 million.
"Essentially there are three piece of the bypass," Schapiro said. "The middle portion was completed and is already open. This portion will be the two end pieces."
Following the completion of the bypass, Hillsborough officials plan to transform the existing Route 206 into a downtown shopping area and business district.