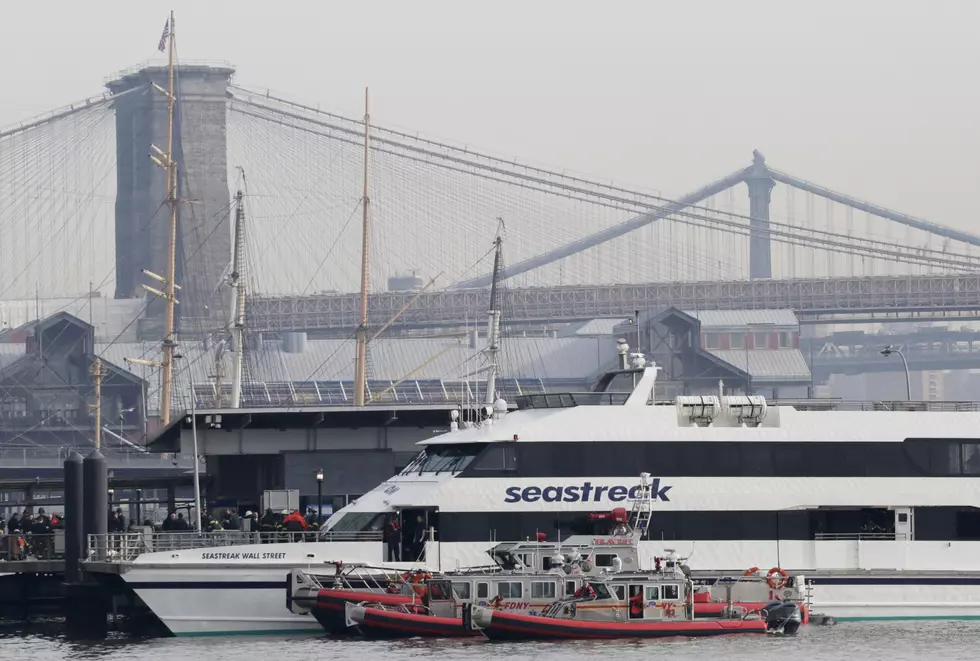 Frozen waters forces ferry service cancellation on Monday
AP
Commuters used to taking the ferry into New York will have to find a new way in on Monday thanks to impassable waters.
In addition to rail work at New York Penn Station causing delays and cancellations the weather has also forced Seastreak to cancel all service on Monday. The company called it "the worst ice conditions" in its history with an ice field up to 15 inches thick from Atlantic Highlands to Sandy Hook and Staten Island.
New York Waterway also said in a statement it will not run service from its Belford terminal on Monday.
Seastreak is hoping a tug boat from their sister company Moran Towing can help break up the ice "as the tug we have traditionally chartered was unable to break through the ice field was forced to turn around this morning."
"We are confident that we will be able to get the ice broken up on Monday when we will be assisted by the predicted Southwest wind (up to 30 knots) and the temperatures above freezing," the company said in a statement.
Seastreak said it will update its service over the next 24 hours as it determines the impact of the larger tug boat and the improving weather conditions. NY Waterway said it will also evaluate conditions on Monday night and make a determination about Tuesday service.
The weather has also forced several schools around the state to declare delayed openings and cancellations on Monday.
More From New Jersey 101.5
Contact reporter Adam Hochron at 609-359-5326 or Adam.Hochron@townsquaremedia.com
More From New Jersey 101.5 FM