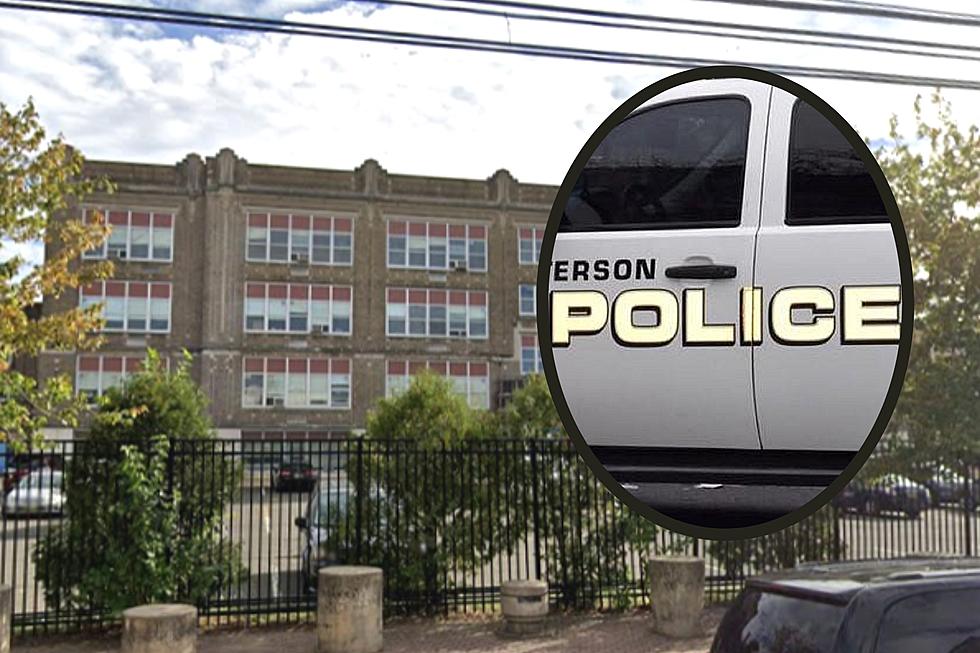 Fatal stabbing of student outside NJ school brings police patrols
Eastside High School in Paterson (Google Maps/Paterson police)
🔴 Police will be patrolling after a 14-year-old boy was stabbed outside his high school
🔴 Paterson schools have seen two major violent incidents in two months
🔴 The superintendent says "senseless violence" has taken too many Paterson youth
---
PATERSON — Police are coming out in force after a 14-year-old student was stabbed to death outside a high school last week.
The Passaic County prosecutor said the victim was killed out front of Eastside High School on Friday around 3 p.m. at dismissal time. A second 16-year-old teen was also stabbed but survived.
The identities of the victims will not be released as they were minors. No charges have been announced.
Starting when students return from break on Feb. 27, cops will be patrolling the streets around Eastside. The foot patrols will walk up and down Market Street, Park Avenue, and Rosa Parks Boulevard from 2 p.m. to 4 p.m. on school days.
According to the school district, Superintendent Eileen Shafer spoke with the victims' mothers.
"We offer our deepest condolences to the family of the deceased and we will make counseling services available to any students and staff who need them in the wake of this tragedy," Shafer said. "But we know that these actions won't be enough to help protect our students, the City of Paterson's children, from falling victim to violence in the future."
Along with police patrols, local nonprofit Paterson Healing Collective will have a "visible presence" on the streets around the school at dismissal. Partnered with St. Joseph's University Medical Center, the program provides support for survivors of violence.
The stabbing on Friday came around two months after cops arrested three juveniles and an adult at John F. Kennedy High School in December. Authorities say three firearms were seized, but there were no shots fired.
Rick Rickman is a reporter for New Jersey 101.5. You can reach him at richard.rickman@townsquaremedia.com
Click here to contact an editor about feedback or a correction for this story.
Every NJ celebrity with a star on the Hollywood Walk of Fame
Celebrity Pregnancy Announcements That Made Major Headlines
From
Beyonce
's record-breaking Instagram announcement to
Britney Spears
' first pregnancy, we've rounded up the most memorable celebrity pregnancies that made history in pop culture. Check it out, below.
The 99 top paying jobs in New Jersey
How much do you make? These are the occupations in New Jersey with the highest median annual compensation. Source: Federal Bureau of Labor Statistics, 2022
More From New Jersey 101.5 FM