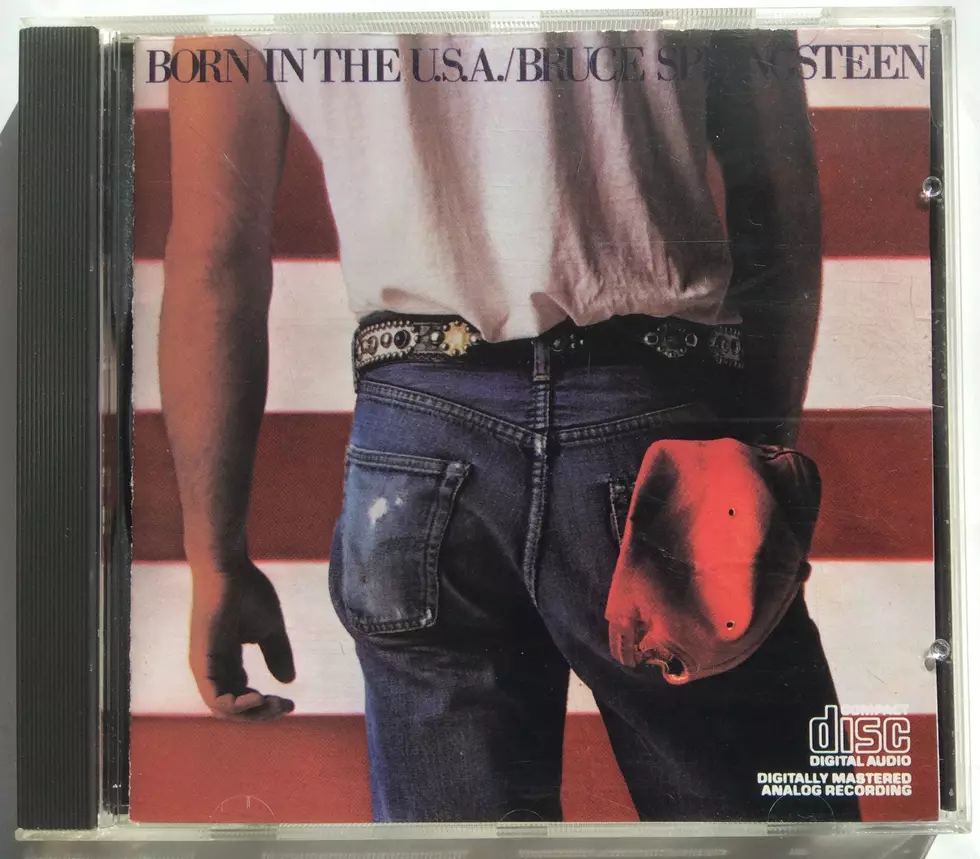 Craig Allen's Fun Facts: Bruce Springsteen's "Glory Days"
"Born In The U.S.A." (Craig Allen photo).
As we feature Jersey's Best on a "New Jersey Hall Of Fame Weekend," here on New Jersey 101.5...
Tons has been written about Bruce...and with that in mind, I thought it would be fun to give you something a little different...
Some "Fun Facts" about one of his biggest chart hits: "Glory Days."
"Glory Days" is ONE of SEVEN "Top-10" hits to come from the "Born In the USA" album of 1984.
You may not know that "Glory Days" was recorded in 1982...and it sat on the shelf til 1984, when it was included on the album!
The video was directed by John Sayles, who also did Springsteen's videos for "Born In The U.S.A." and "I'm On Fire."
In the video, Springsteen plays a cross between the character telling the story, and the guy he's singing about. Julianne Phillips, who was Springsteen's wife at the time, appears in the video, as does Patti Scialfa, who would become the next Mrs. Springsteen.
About "Glory Days," a semi-recent quote from Bruce states: "The first verse actually happened, the second verse mostly happened, the third verse, of course, is happening now."
Originally, there was a fourth verse, which mentioned Springsteen's father working on the Ford assembly line!
"Glory Days" has long been one of Bruce's favorites...he almost always plays it at the impromptu bar gigs that he is famous for on our Jersey Shore (maybe you have been lucky enough to be at one of these...if so, please chime in, below!).
In concert, Bruce often extends "Glory Days"  to over 10 minutes.
On the other hand, probably the most compact version of the song, and in fact whole "concert" he ever played, was the halftime of the 2009 Super Bowl, when he squeezed for songs into a twelve minute set! (ABOVE)
By the way, Bruce Springsteen was inducted into the New Jersey Hall Of Fame in 2008.
Our own Big Joe Henry will host the festivities at the Asbury Park Convention Hall on May 7th, as Tommy James is inducted into the New Jersey Hall Of Fame!
Keep listening for your chance to win tickets to the show!
In the meantime, enjoy Bruce, as part of our "New Jersey Hall of Fame Weekend" on New Jersey 101.5...and here on nj1015.com!
More From New Jersey 101.5 FM