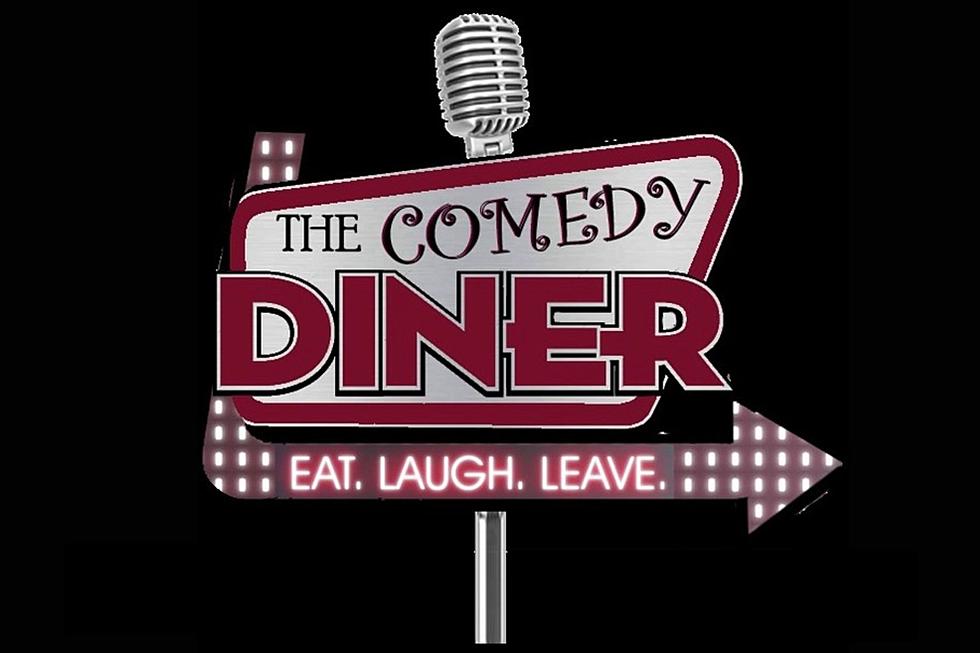 Comic fired by Tina Fey opens 'Comedy-Diner' in Newark, NJ
The Comedy Diner (Photo: Jim Mendrinos)
Diners and comedy are two of the best things about New Jersey.
In Newark, they could go together like chocolate and peanut butter.
Please welcome The Comedy Diner, located in Annabella's Kitchen at 144 Washington St. Right in the heart of downtown Newark near Rutgers University, they offer, along with a great food menu, comedy therapy.
I spoke with the owner, Jim Mendrinos; a very funny comedian whose comedy writing credits include Late Night with David Letterman, The Tonight Show, Roseanne, and Saturday Night Live, where he was once fired by Tina Fey. We'll get to that.
What made you go with "Comedy Diner"?
My partner, John G, came up with the name; and frankly, it's low-key brilliant. Jersey gigs and diners are the very core of comedy. We combine both!
Why Newark?
It is such an up-and-coming city. When we had the chance to grab, it we looked at the opportunity. The 4 colleges in walking distance, the massive redevelopment, and the fact that Newark is the largest American city to never have a comedy club. It just seems right.
What would you say to people who are afraid to drive into Newark?
Like every large city, Newark has its downsides; but we're right next to the colleges. It's a very up-and-coming city, and the neighborhood we are in is amazing, safe, and has plenty of on-street parking. It's not Newark from the 1970s. Newark is poised to be the next great American City, and we want to be a part of it.
What sets your club apart from the others?
It is run by two comics, so you'll get a fun show every time. The food is classic diner comfort food, and since we are BYOB, a 2-item minimum won't break the bank. Belly laughs, disco fries, and an Oreo milkshake - it doesn't get much better!
Who will you be having in there?
So many great comics. Leighann Lord, Christy Miller, Eddie Brill, Mike Cotayo, Carole Montgomery, Mark Riccadonna, John Fugalsang, and so many others are coming down. I'm also hoping to book a Newark native named Steve Trevelise if he has a night open... Plus, the rising talent is amazing as well.
Could happen ;) Why did Tina Fey fire you?😂
Everyone loves this fact. I was a freelance joke writer for Weekend Update. I was getting a lot of stuff on the air for Colin Quinn, but when Tina took over the desk not so much. I think they wanted to fill my seat with someone who could better fit her needs.
Anything else you'd like to add besides being kind to your bartenders and servers?
We want to have a fun, and affordable comedy option in New Jersey. Go to comedytherapy.com to grab a ticket and laugh. It's all about the laughter.
Opinions expressed in the post above are those of New Jersey 101.5 talk show host Steve Trevelise only. Follow him on Twitter @realstevetrev.
You can now listen to Steve Trevelise — On Demand! Discover more about New Jersey's personalities and what makes the Garden State interesting. Download the Steve Trevelise show wherever you get podcasts, on our free app, or listen right now.
Click here to contact an editor about feedback or a correction for this story.
You're Not From Jersey Unless...
Scenes from Jersey Pizza Joint's Pizza Bowl III
More From New Jersey 101.5 FM