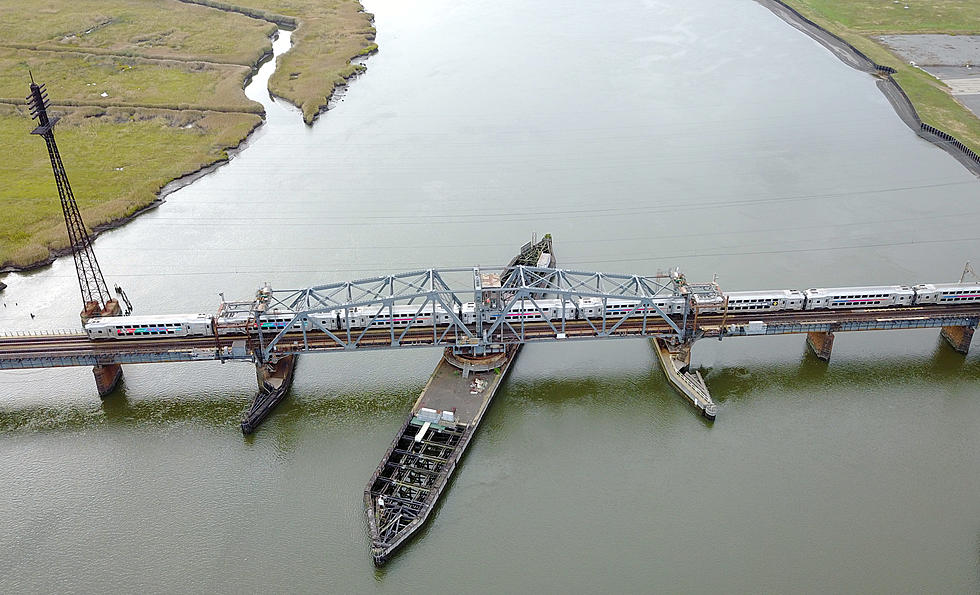 Update: NJ Transit delays after tug boat comes near Portal Bridge
Portal Bridge (Governor's Office/Tim Larsen)
KEARNY — A tug boat that a passenger thought hit the Portal Bridge used by NJ Transit trains on Tuesday afternoon will effect the afternoon commute.
Initially, NJ Transit said its train service in and out of New York's Penn Station was suspended briefly Tuesday afternoon after a tug boat struck the Portal Bridge. However, the U.S. Coast Guard said later Tuesday it did not appear the boat actually struck the bridge.
A spokesman for the U.S. Coast Guard in New York told New Jersey 101.5 a passenger on board a train crossing the century-old bridge reported seeing a tug boat come too close to the base around 1:10 p.m. as it passed underneath. Out of an abundance of caution, the spokesman said, service was halted as an Amtrak engineer inspected the area and found the tug boat did not touch the bridge.
Shortly after 2 p.m., NJ Transit service had resumed with 45-minute delays.
A spokeswoman for NJ Transit said they were using information provided by Amtrak when their alert was issued.
NJ Transit and private carries buses were cross-honoring rail tickets and passes system-wide. Midtown Direct Line trains were diverted to Hoboken. PATH  cross-honor NJ Transit rail tickets and passes at HOB, NPS and 33rd St., NY.
Clarification: A headline on an earlier version of this post stated the tug boat hit the portal bridge. While NJ Transit originally reported the boat struck the bridge, the U.S. Coast Guard has since said that was not the case.
More From New Jersey 101.5 FM