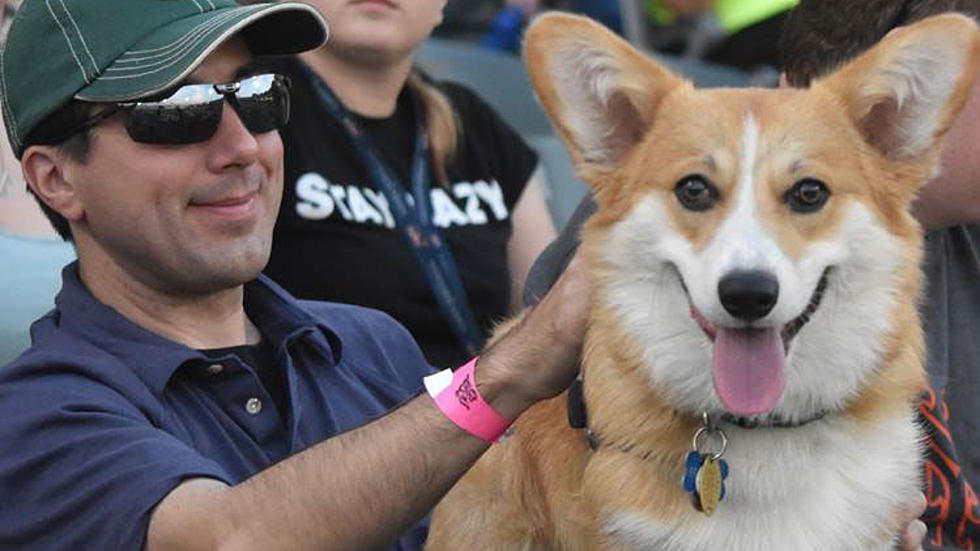 'Bark in the Park' with the Somerset Patriots returns for 2022
via Somerset Patriots Baseball on Facebook
I am always looking for fun adventures for me and my dog and what could be more fun than a baseball game with your dog?
The Somerset Patriots' Bark in the Park nights are back at TD Bank Ballpark in Bridgewater. Fans are invited to bring their well-behaved, leashed dog to join you at the Somerset Patriots game.
Currently, they have four Bark in the Park games scheduled for April 28, June 8, July 6, and August 9th. Here is the video from last year:
Your dog can enjoy a special "Yappy Hour" where your doggo can enjoy some ice cream treats made specifically for dogs.
There will also be water stations available on the concourse. Personally, I would recommend bringing your own water, I plan on bringing a Dog Water Bottle. They will also have tables on the concourse for sponsors with giveaways specialized for dogs.
Your dog does not need a ticket for this event. You will be required to fill out a waiver for your dog and provide your dogs proof of vaccination and bring your dog's ID tag. You can find the waiver here.
There are a few other things you should know before you go. First, masks are optional at TD Bank Ballpark. Bags are not allowed, with the exception of small clutch handbags or diaper bags. Additionally, cashless payments will be preferred in the stadium, however, cash will continue to be accepted. You should also know that players are currently not allowed to toss baseballs into the stands or give autographs.
You can buy your tickets to Bark in the Park with the Somerset Patriots HERE.
Every NJ pizza joint Barstool's Dave Portnoy has reviewed
Dave Portnoy, commonly known as El Presidente, is the founder of Barstool Sports. Somewhere along the way, he decided to start reviewing local pizzerias, and the concept took off. Here is every New Jersey pizzeria Dave has stopped in, along with the score he gave them.
These are the best hiking spots in New Jersey
A trip to New Jersey doesn't have to be all about the beach. Our state has some incredible trails, waterfalls, and lakes to enjoy.
From the Pine Barrens to the Appalachian Trail to the hidden gems of New Jersey, you have plenty of options for a great hike. Hiking is such a great way to spend time outdoors and enjoy nature, plus it's a great workout.
Before you go out on the trails and explore some of our listeners' suggestions, I have some tips on hiking etiquette from the
American Hiking Society.
If you are going downhill and run into an uphill hiker, step to the side and give the uphill hiker space. A hiker going uphill has the right of way unless they stop to catch their breath.
Always stay on the trail, you may see side paths, unless they are marked as an official trail, steer clear of them. By going off-trail you may cause damage to the ecosystems around the trail, the plants, and wildlife that live there.
You also do not want to disturb the wildlife you encounter, just keep your distance from the wildlife and continue hiking.
Bicyclists should yield to hikers and horses. Hikers should also yield to horses, but I'm not sure how many horses you will encounter on the trails in New Jersey.
If you are thinking of bringing your dog on your hike, they should be leashed, and make sure to clean up all pet waste.
Lastly, be mindful of the weather, if the trail is too muddy, it's probably best to save your hike for another day.
I asked our listeners for their suggestions of the best hiking spots in New Jersey, check out their suggestions:
More From New Jersey 101.5 FM