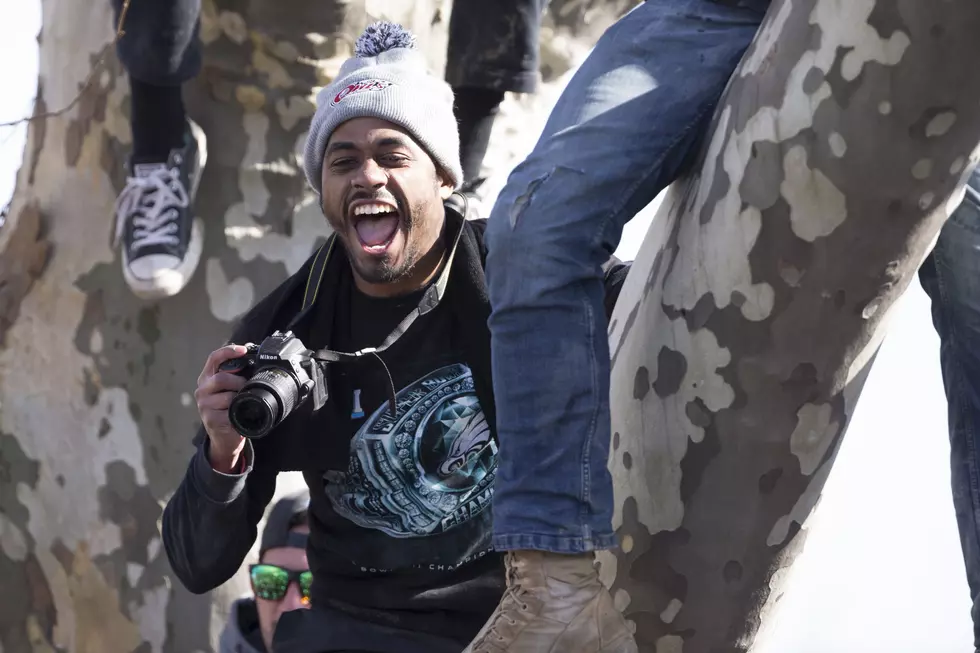 You showed us your Philadelphia Eagles love
Getty Images
We asked you to show us your Eagles love — and just like your favorite team, you came through.
Dozens of you sent us pictures from Thursday's parade in Philadelphia or other celebrations of the Eagles' Super Bowl LII victory, using the New Jersey 101.5 app. And as promised, one submitter — he just went by "Brian" in his submission — is winning a rare collectors coin, an exact replica of the won flipped at the start of the game Sunday. See his photo, others from fans and pro pics from the parade above.
By the time you're reading this, the mass Exodus from Philadelphia has started, after fans from throughout the region packed the city's streets (and all mass transit into the city).
Fans clad in Eagles green jammed the streets from dawn near the stadium to an afternoon rally at the city's famed "Rocky" steps, lining up 20 deep in spots to catch a glimpse of the champs. The Eagles rode in open-top double decker buses to the art museum that Sylvester Stallone made famous for a rally nearly 60 years in the making.
Center Jason Kelce gave voice to every frustrated Philly fan with a remarkable, impassioned and profane speech that had him defending the general manager, the coach and a litany of players who supposedly weren't smart enough, big enough or talented enough to win a championship.
"We were a bunch of underdogs," shouted Kelce, channeling Rocky himself. "Bottom line is we wanted it more!"
And so did football-crazed Philly — desperately.
Until Sunday's 41-33 victory over the favored New England Patriots, the Eagles remained the only team in their division without a Super Bowl title — an ongoing humiliation that gave Philly an inferiority complex and made Eagles fans an easy target for fans of other teams, especially the rival Dallas Cowboys and New York Giants.
"This Super Bowl championship is for you," Eagles owner Jeffrey Lurie told the vast crowd. "You are the most passionate and deserving sports fans on the planet. We couldn't have done it without you."
Added Super Bowl MVP quarterback Nick Foles: "We finally did it. We're Super Bowl champs!"
— With material from the Associated Press. Copyright 2018 The Associated Press. All rights reserved. This material may not be published, broadcast, rewritten or redistributed.
More from New Jersey 101.5:
More From New Jersey 101.5 FM