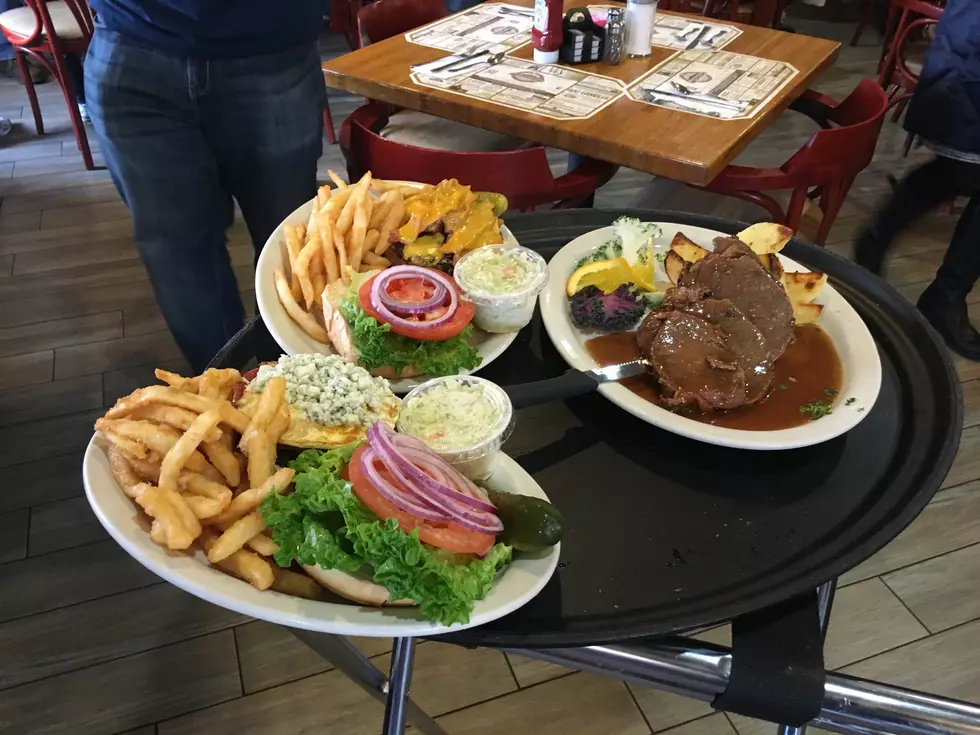 What's missing from NJ diners that need to make a comeback?
(Dan Tantillo/Townsquare Media)
Took a quick trip to the mountains over the weekend and one of the great pleasures of visiting the mountains is that every once in awhile you can really go back in time.
Some places in the Poconos have not moved past the 50s or 60s. Such is the case with this amazing old diner. An authentic, cool OLD fashioned diner in The Scranton Wilkes-Barre area. And I'm not talking about a retro-copy. I'm talking about one of those trailer car diners that's been sitting in the same place in the same condition since 1958.
Now, New Jersey is supposedly the diner capital of the country but I haven't seen a diner this old and this grungy in New Jersey in a very long time. The formica is scuffed, the linoleum on the floor is a little greasy, there's only room for about 40 people in there and packed tightly at that. But of course the food is amazing and the waitress' name was actually Darlene (obviously). That, of course, was so fitting.
But the best throwback there is this little item that they serve the hot water for tea in.
You might not even be old enough to remember these but I think they need to be resurrected and I would like to fill my house with these because they bring back such great memories of my childhood. If Jersey Diner business is off, it's because PA is beating us at our own game by serving in these relics!
Anytime we visited a hotel or motel when I was a little girl growing up, this is what my parents were served their coffee or tea in. I'm not even sure what it's called maybe a carafe? But whatever it is, tea and coffee should only be served in these.
New Jersey take note. Bring these back to our diners because New Jersey is where they really belong. There's no such thing as a bad cup of coffee when it's served in one of these babies.
More from New Jersey 101.5:
More From New Jersey 101.5 FM