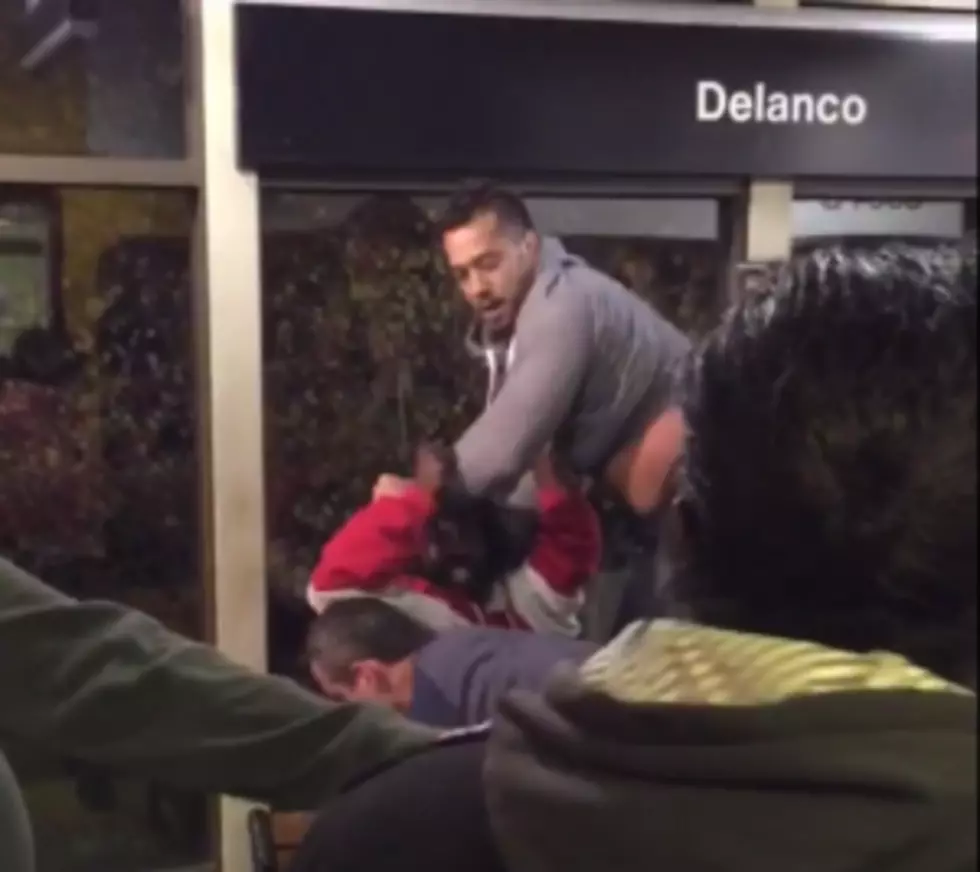 WATCH: Hectic fight at NJ Transit station caught on video
A hectic fight broke out among NJ Transit passengers and posted to YouTube shortly after.
A messy, frantic brawl among several people broke out at the Delanco NJ Transit light rail station, and was caught on video.
The video, titled "Riverline Fight," is full of profanity. The description from a person who posted the video uses a version of the N word saying they're "gettin' right on the riverline."
A report by the Trentonian describes the fight as a between a group of white passengers and a group of black passengers. However, authorities have not yet provided identities of any of those involved, and in the chaos of the fight, it's not absolutely clear who's aligned with whom.
NJ Transit Police say the fight likely took place around 7:43 p.m. on Saturday. NJ Transit spokesman Jim Smith told New Jersey 101.5 that fights on the River LINE and at the Delanco station are not a common occurrence. Security is "seen and unseen all across the system," according to Smith, who would not comment on this specific video because there is an ongoing investigation.
The video opens with several people already fighting. There's hectic pushing, shoving and yelling among those involved. One man in a pink hoody is kicking at both men on the ground with another person repeatedly saying "get right."
After some more tussling on the platform, two more men step in and break up the fight. Before the fight ends, one person appears to have bloody mouth and several involved in the fight have a clothing that has been torn.
The River LINE light rail runs along the Delaware River between Trenton and Camden.