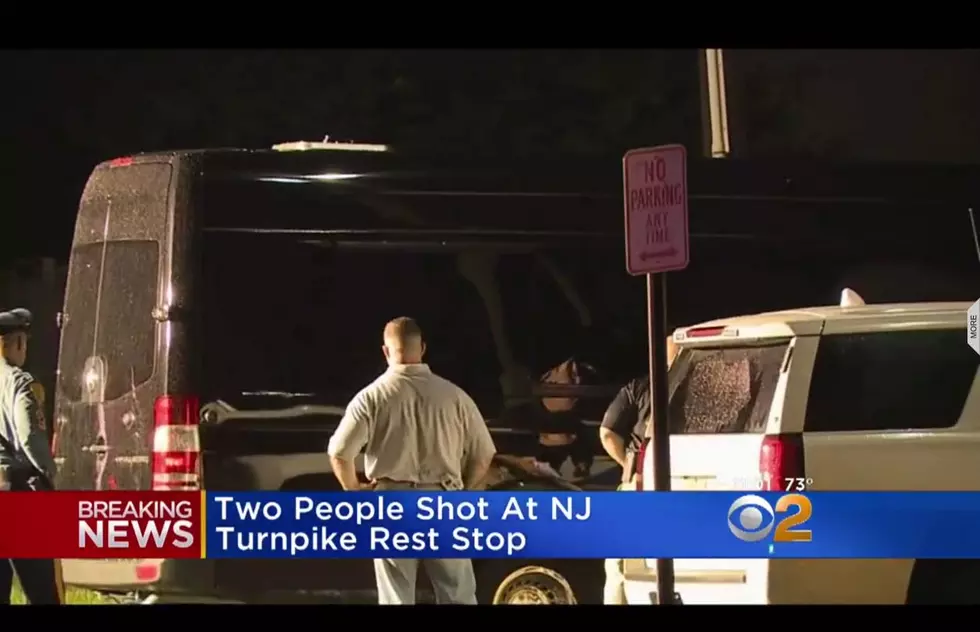 Three people found shot at Turnpike service area
A van with shot out windows at the Thomas Edison service area of the NJ Turnpike in Woodbridge (CBS New York)
WOODBRIDGE  — Three people were found shot in the parking lot of a New Jersey Turnpike service area on Friday.
State Police said they were called about an accident at the Thomas Edison Service Area on the southbound side of the highway around 6:40 p.m.Officers found three people who had been shot inside a vehicle while  driving on the Turnpike who were hospitalized for non-life threatening injuries.
No arrests have been made and invesigators are still sorting out the timeline of events that led to the shooting.
Police were questioning several witnesses in the parking lot including a Memphis-based rapper named Money Bagg Yo who was scheduled to play in Newark on Friday night, according to NBC 4 New York. He was one of several people seen being taken to a police car but were not handcuffed, according to their report.
Police asked anyone with information about the incident to is asked to contact NJSP Cranbury Station at 732-441-4500 Ext. 4400. Anonymous tips are welcome.
More from New Jersey 101.5
More From New Jersey 101.5 FM