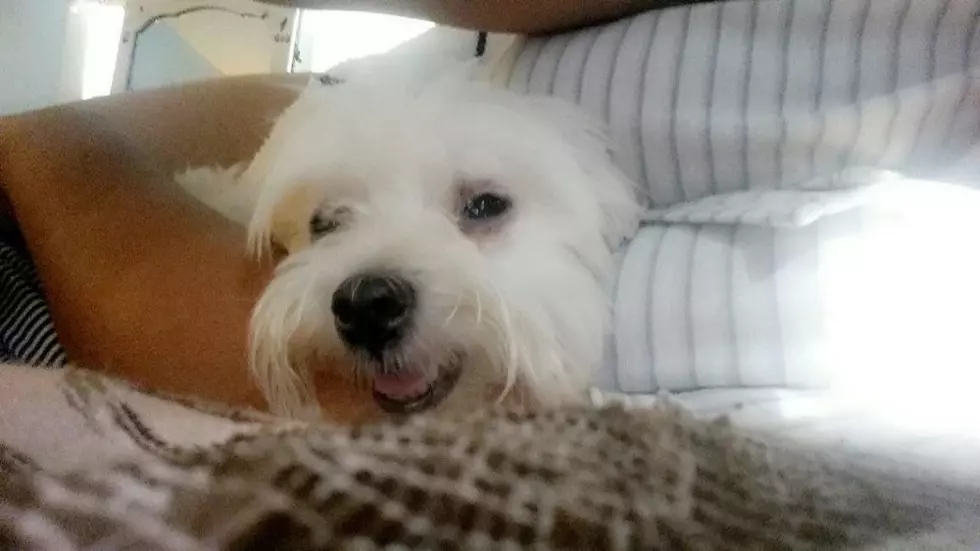 Tinder horror story — Cops say house sitter's 'date' stole family's dog
Leonia Police Department
LEONIA — Police are looking for a pup they say was stolen by a man who had been invited to a home by a house sitter through Tinder.
Sunday night, an 18-year-old who was housesitting called to report the dog had been stolen, police said. The woman said she was watching the house while the owners of the home were away and used the dating app to talk to a man before inviting him over.
Police said two men arrived at the house, and while one distracted the woman, the other was left alone. The woman told police after the men had left that she noticed a laptop and an Amazon delivery were missing, along with the homeowners' 2-year-old Maltese dog named Maggie.
The Leonia Police Department is asking anyone with information about the dog's whereabouts to call 201-944-0800 or email tips@leoniapd.org.
More From New Jersey 101.5
Contact reporter Adam Hochron at 609-359-5326 or Adam.Hochron@townsquaremedia.com