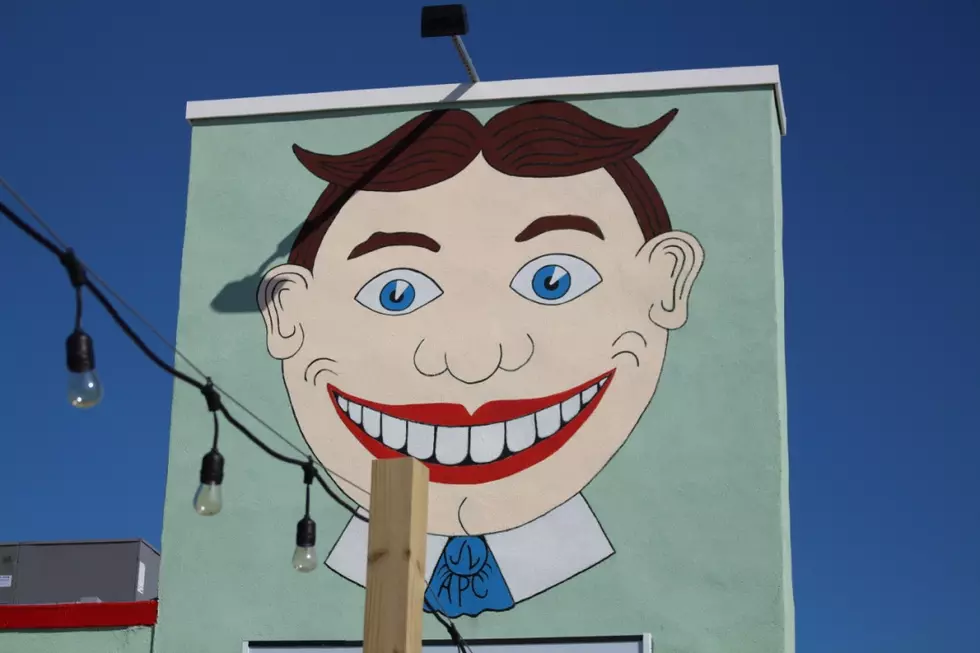 Tillie belongs in Asbury Park
Credit: Chris Eannucci, Townsquare Media
People have been trying for years to get New Jersey towns to share services to bring down the taxes, instead they're sharing a clown to bring down the people. Tillie the Clown is getting a second home in Wildwood at the Boardwalk Mall! Whose idea was that? Tillie belongs in Asbury Park and ONLY Asbury Park.
Tillie, named for George C Tilyou, who created the face at his Coney Island Amusement Park, first showed up at the former Palace Amusements building in 1956. His face still adorns the building as well as souvenirs all over Asbury Park. Tillie is as much Asbury Park as Bruce Springsteen, (even though he was born in Freehold) and the Stone Pony, not to mention the Wonder Bar whose sign sits on top of his image.
That clown is the perfect face for the coolest boardwalk in the state! You've got such an eclectic mix of people, young and old who come together to enjoy the music and the vibe that is Asbury Park and seeing Tillie there best unites the coolness that is the new Asbury Park Boardwalk as well as the tradition of the old one.
The Wildwood boardwalk has its own great traditions, such as the fifties architecture and memories of the people who never stopped coming. The Wildwood Boardwalk Hall is a beautiful place and should have its own face. There are so many memories and traditions connected to Wildwood, including its own song surely they can come up with their own mascot. Tillie belongs in Asbury Park.
More from New Jersey 101.5:
More From New Jersey 101.5 FM