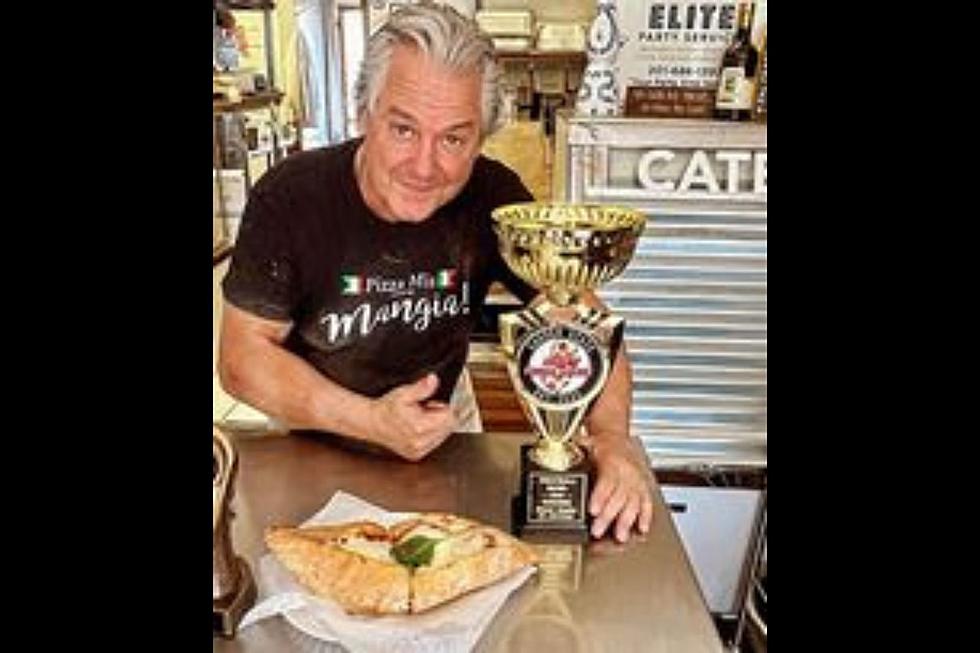 These 'Speciale' meatballs named best balls in New Jersey
Johnny Speciale (Photo: Johnny Speciale, Canva)
Johnny Speciale has been in the catering business for over 35 years. In three out of the four years since he opened "PizzAmore" in 2019, his meatballs have won awards; including the Cento Meatball Madness cookoff in 2019 and Best Balls in Jersey at the 2023 Pizza Bowl.
It was the first time in the history of the "Jersey Pizza Joints" event that they had a back-to-back champion.
It was a great honor. It was for a great cause raising money for Tunnel to Towers Foundation. Proud to be going on a 100-year-old recipe from my grandparents, and bringing it to this life in this country.
Johnny, like me, grew up in Union City. Trust me, you've got to taste these meatballs which he describes as:
A family recipe from Sicily over 100 years-old. We bake meatballs and drop them into the sauce. We've been doing this for a long time, and I have had success with Jersey Pizza Joints. All the publicity has increased our business and kept the reputation 100%. My meatballs are made with top ingredients, meats, and love.
What sets PizzAmore meatballs apart from the rest?
We make these things the way we made this a long time ago; in our grandparent's day. We followed that traditional family recipe, and the product came out perfect. I'm sure there are other people that make good meatballs, but ours are just the quality that came from Italy 100 years ago.
If an old Italian grandma came over from the other side and tasted your meatballs what would she say?
Wow, Mamma Mia, is better than my mother's.
What's the best way to serve your meatballs?
Fried served right out of the sauce, or right after they're fried.
What advice would you give someone starting out who wants to make their own?
Use quality ingredients.
Do you use 3 types of meat or single meat?
100% beef. We could add pork if requested for catering...
Opinions expressed in the post above are those of New Jersey 101.5 talk show host Steve Trevelise only. Follow him on Twitter @realstevetrev.
You can now listen to Steve Trevelise — On Demand! Discover more about New Jersey's personalities and what makes the Garden State interesting. Download the Steve Trevelise show wherever you get podcasts, on our free app, or listen right now.
Click here to contact an editor about feedback or a correction for this story.\
Scenes from Jersey Pizza Joint's Pizza Bowl III
Most affordable places to live in New Jersey
SmartAsset released a study analyzing the
most affordable places to live in New Jersey
. The eighth annual study weighed several factors, including taxes, homeowners' insurance, and home costs relative to the local median income.
More From New Jersey 101.5 FM